Assembly Elections 2019: Bypoll Battle Begins Across 18 States
Assembly Elections 2019: In Maharashtra, the BJP is contesting on 150 seats, the Shiv Sena on 124 seats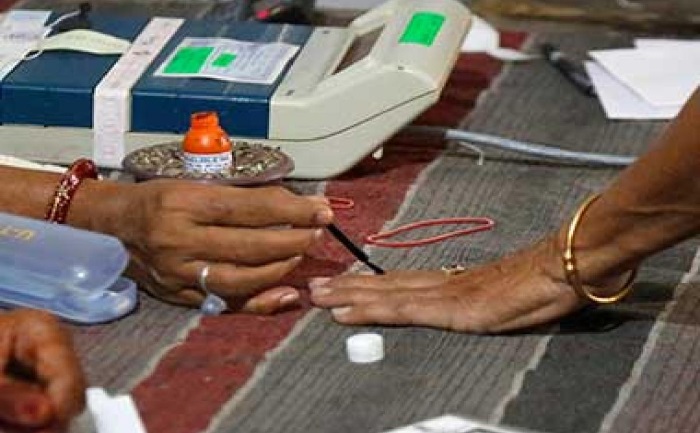 Assembly Elections 2019 are being held across Maharashtra, Haryana and other states in October. Among the states ruled by the BJP and its allies, the maximum 11 seats will have by-polls in Uttar Pradesh, six in Gujarat, five in Bihar, four in Assam and two each in Himachal Pradesh and Tamil Nadu.
The other states where by-polls will be held are Punjab (4 seats), Kerala (5 seats), Sikkim (3 seats), Rajasthan (two seats) and Arunachal Pradesh(1seat), Madhya Pradesh(1seat), Odisha(1seat), Chhattisgarh(1seat), Puducherry(1seat), Meghalaya(1seat) and Telangana(1seat).
Polling will be held on Monday to elect Maharashtra and Haryana assemblies. For Maharashtra's 288 seats, BJP and Shiv Sena have formed an alliance. The BJP is contesting on 150 seats, the Shiv Sena on 124 seats. The Congress is contesting 146 seats, the Nationalist Congress Party on 117 seats.
Under the seat-sharing agreement between Maharashtra's ruling alliance between BJP and Shiv Sena, the BJP will get the top post and Uddhav Thackeray's party will get the Deputy Chief Minister's post. The BJP has announced that Chief Minister Devendra Fadnavis would continue to helm the government. For his deputy, Sena's choice is likely to be Uddhav Thackeray's 29-year-old son Aaditya Thackeray.
In Haryana, BJP is all set to lock horns with the Congress and the fledgeling JJP (Jannayak Janta Party) for the 90 assembly seats.
Prime Minister Narendra Modi has asked people to go out in large numbers and vote in the elections. The counting of votes will take place on Thursday.
Also Read: Maharashtra Polls 2019: BJP names the first list of candidates