Aunties watching Sacred Games leaves director Vikram Motwane shocked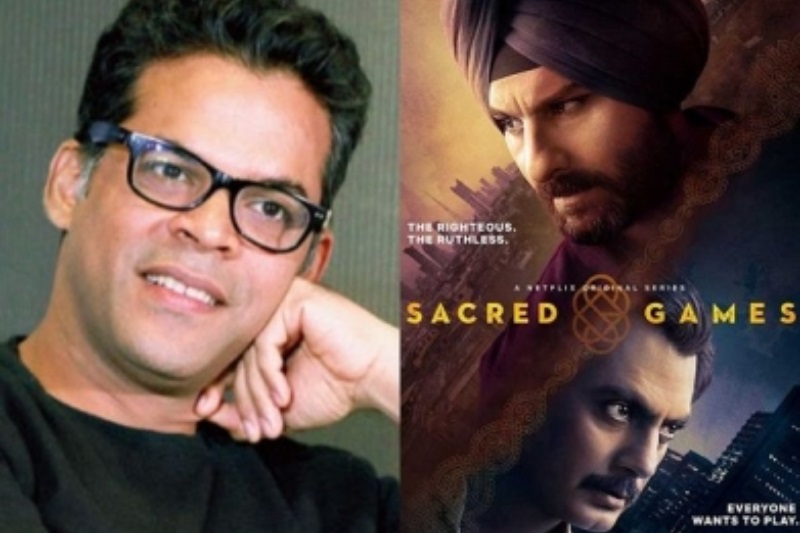 Director of critically-acclaimed films like Udaan, Lootera and Trapped to shift a radar to a new medium like Netflix and make a show like Sacred Games. The show has struck a chord with the audiences. Sacred Games is based on Vikram Chandra's 2006 novel of the same name.
In a report by HT, he compared mediums like Netflix to movies and says that, "Now we know that there are two genuinely different avenues that we can go into. If you have to compare them (streaming services), movies are like affairs while streaming services are like relationships. That's the difference. You have a relationship with Game of Thrones. It has been there for seven years. (And now), you have a relationship with Sacred Games. Next year, you're waiting for it to come back. Then, it's a relationship, right?"
Since the dialogues like 'Kabhi kabhi lagta hai apun hi bhagwan hai (Sometimes it feels like I am God) have found a place in day-to-day conversations and a myriad of memes on the characters has flooded social media, then the show has definitely placed a tight foot in popular culture.
However, in the same report he says that, he is "pleasantly shocked" that not just the youngsters but the older generation is also watching the show. "I did not expect how broad it's going to do in terms of what we call the 'normal people'. We didn't think that normal people would binge watch it. For lack of a better word, mothers and mothers-in-law and aunties have gone and watched it… I'm shocked at that. I was expecting that yes, younger people, cinephiles and people who are hooked to Netflix will watch the show. This, I was not expecting," he said.
Although the massive success of the show has ensured a Season 2 for sure, some reports suggest that Motwane may not direct the second season. Ht quotes him saying, "I can't talk about season two much. But what I can talk about is that we don't know what goes behind the scenes of a show. Showrunning is when you're the constant creative voice in the show. For a year-and-a-half, you are working on the scripts, you're fine-tuning them, you're the final say on the edit, the music and the cast. To be a showrunner and a director is beyond exhausting. That's all I'll say."
Saif Ali Khan is the first Bollywood star who has ventured into this medium and may be turning point in his career.
Also read: Sacred Games: Netflix original series, premieres July 6 2018.