Avengers Endgame: Robert Downey Jr wishes Mark and Scarlett on birthday
The actor wished the birthday twins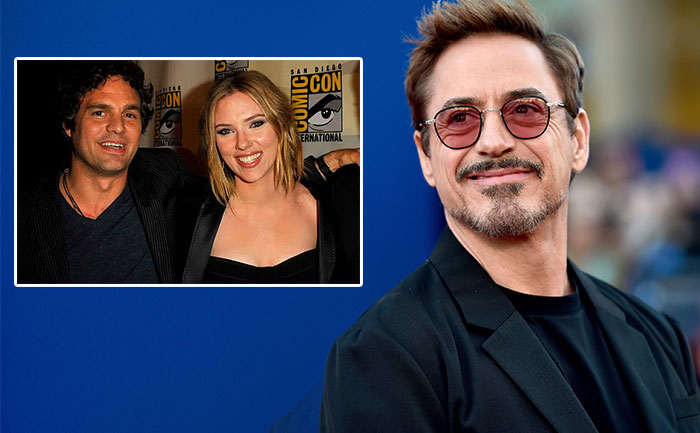 Robert Downey Jr wished Avengers Endgame co-actors Mark Ruffalo and Scarlett Johansson on their birthday. Mark Ruffalo and Scarlett Johansson celebrated their birthdays. The Hulk turned 52 years old and Black Widow is now 35 years old.
Apparently, recalling the previous film Avengers (2012), Mark's introduction scene in the film was with actress Scarlett as Natasha Romanoff enlisting Bruce Banner in Avengers initiative and from there on we get to witness in the film Avengers: Age of Ultron (2015) a romance happening between Bruce and Natasha. All this is because of the good friendship between Mark and Scarlett in real life.
Interestingly, both the popular actors celebrate their birthday on the same day which is 22nd November. In fact, there are numerous sweet interviews out there where the two accept the fact of being birthday twins. However, not missing this point, Robert Downey Jr shared a heartfelt message to wish the duo on their birthday.
Meanwhile, Robert Downey Jr took to his social media handle Instagram to wish his Avengers Endgame co-stars, Mark and Scarlett. He wrote, "This musta been the moment they found out? HBD #scruffalo @markruffalo. Check out the heartfelt birthday wish here.
Also, in the shared post we see Robert shared two GIFs of birthday twins from one particular interview where they disclose to interviewer that both share a birthday. Following, that they go ahead to do a high five for the thing. Moreover, Mark Ruffalo commented on the post saying that they share a birthday and thanked him for the birthday wish.
Also Read: Avengers: Endgame Deleted Scene Teases Thanos' Return