Avengers Endgame's New Posters Reveal Who All Survived Thanos' Snap
Avengers: Endgame new posters dropped major hint bombs! Here's who all survived Thanos' snap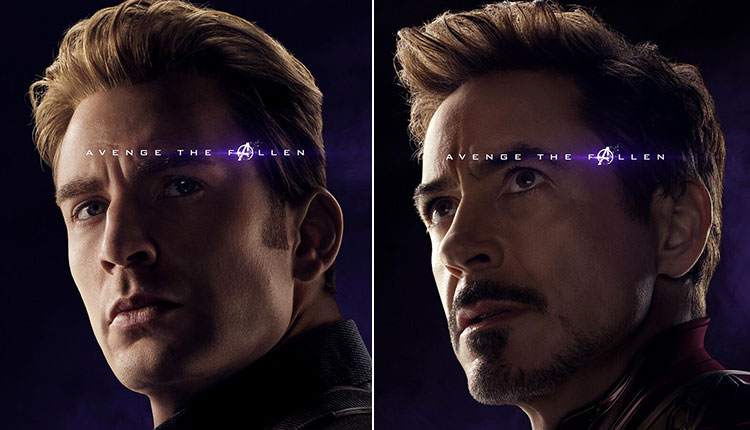 Following Captain Marvel, the most anticipated movie of 2019 is  Avengers: Endgame, which is scheduled to release on April 26 this year. The makers of  Avengers Endgame has finally unleashed the character new poster of almost all the cast today on social media. On the new poster of Avengers: Endgame, a common line is written which reads, Avenge the Fallen, which the 'a' in fallen is written in the style of Avenger's logo.
Directed by Russo Brothers – Anthony and Joe, Avengers: Endgame features Robert Downey Jr, Chris Evans, Mark Ruffalo, Chris Hemsworth, Scarlett Johansson, Jeremy Renner, Don Cheadle, Paul Rudd, Karen Gillan, Danai Gurira, Bradley Cooper, Josh Brolin, and Dave Bautista among others.
Here are the New posters of Avengers: Endgame:
Do you know that Avengers: Endgame will be the longest ever Marvel's film which is said to be 149 minutes long. The revelation about the Endgame's length was made by the theatre websites AMC and Fandango. The head of Marvel, Kevin Feige took to Twitter and revealed the runtime of his upcoming film. In an interview, Kevin recently said,  "We're gonna release the film at the exact right running time. I'm telling you this, it's gonna be perfect. It's gonna be the exact running time that the movie needs to be.'
"In all seriousness, we don't look at run times in terms of mandates, or anything like that. Every film should feel like it's an hour and 45 minutes. Now, some films can be 90 minutes and feel like they're four hours. And some films can be three and a half hours and feel like 90 minutes," he added.
Also Read: AR Rahman To Compose Song For Avengers: Endgame In Hindi, Telugu & Tamil