Article 15: Ayushmann Khurrana to feature in a angry rap song
The actor won't be rapping though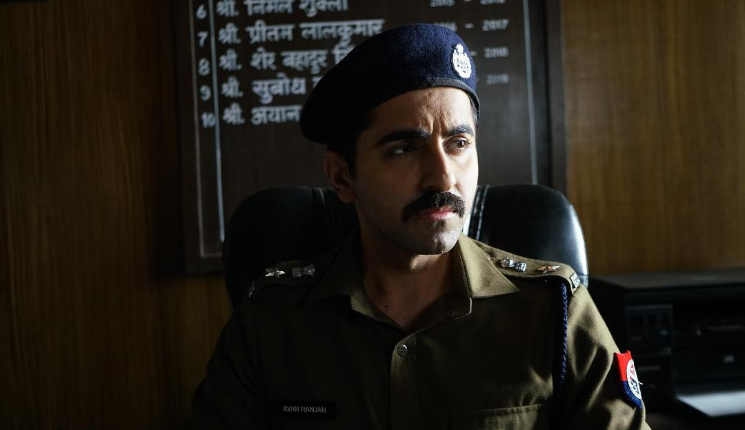 Article 15 has been garnering an immensely positive response from the viewers. The trailer which shows the actor tackling with caste issues with great diplomacy has been the favorite moments for all his fans.
Ayushmann Khurrana who is known to play roles which have social responsibility along with them. This time he is playing the role of a cop. The cop is investigating a rape case. The film shall be featuring an angry rap song titled "Shuru Karein Kya". Its a song to call in action and has been suggested by a resident of Madhya Pradesh.
The song shall not be rapped by Ayushmann Khurrana but he shall be seen in the video along with four other rappers and is composed by Devin Parker Gingger Shankar. According to the Mumbai Mirror, Anubhav Sinha had said "The song is a call to action. It has youngsters saying what needs to be done for the country right away so the title 'Shuru Karein Kya'. Somebody recommended the name of Spit Fire, who's from Madhya Pradesh. We discussed the idea and came up with the idea of a quartet, including a woman and put the entire team together."
The actor always wanted to play the role of a real-life cop and not imitate what he saw in the movies. So he has observed the cps in UP and met a few to observe their body language. According to the MidDay, "Yes, I have met real life cops to prepare for my role of a cop in Anubhav Sinha's Article 15. I am friends with Mr Manoj Malviya who's a senior IPS officer, based out of Calcutta and Delhi. I have personally met him a lot of times and observed his body language. Apart from that when in Lucknow for the shoot of our film. I met a few IPS officers and also observed the way they behaved in their day to day routine and how they salute… I learned and honed the basics. I did not imitate any cop from films. My intention was to imitate real life cops.
The film is set to hit the screens on the 28th of June. It has been directed by Anubhav Sinha.
Also Read: Article 15: Ayushmann Khurrana Starrer Faces Wrath Of Brahmins In UP