Bad Azz reportedly dead in Jail, Snoop Dogg & Daz Dillinger Pay Tribute
Bad Azz was being detained for domestic violence.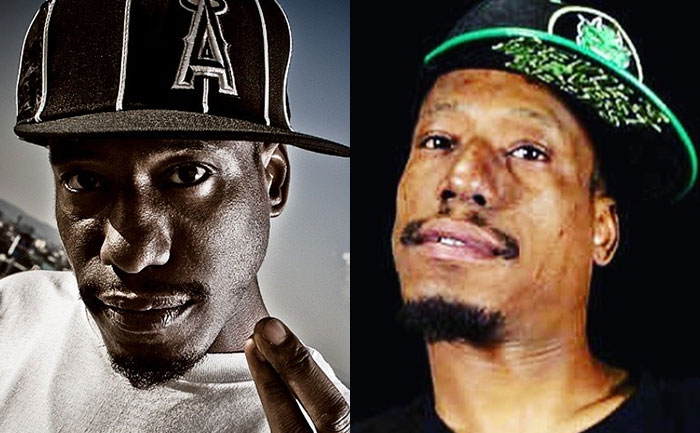 West Coast rapper Bad Azz reportedly died at the age of 43. The news has yet to be confirmed from an official source but several contemporary rappers have taken to social media to express their grief over the news.
Bad Azz aka Jamarr Antonio Stamps died while being detained at Southwest Detention Center in Riverside, CA, according to Daz Dillinger. Jail records state that he was arrested on November 8 and was charged with "willfully inflicting corporal injury on a spouse or cohabitant". A cause of death has not been revealed yet.
Daz Dillinger took to social media to confirm the news.
"R I P TO THE HOMEY BAD AZZ @badazzlbc JAMAR STAMPS DPGC MEMBER"
Snoop Dog also shared his disbelief over the news through an Instagram post.
"Damn. R. I. P. To my young. D. P. G. L. L. G. L. B. C. Crew original @badazzlbc gone 2 soon"
Several other rappers joined in to offer their condolences on social media, including Kokane, Crook, Fashawn, and Bad Lucc.
RIP LIL BRO – BAD AZZ ?????? pic.twitter.com/yGU0zs6Yii

— Kokane (@Kokaneofficial) November 12, 2019
RIP MY HOMIE BAD AZZ ?? LOW LIFE GANG FOREVER DPGC FOREVER LBC CREW FOREVER ???? DAMN THIS IS CRAZY!!

— CROOK (@CrookedIntriago) November 12, 2019
Hol up.. Bad Azz died… y'all serious?

— FASHAWN (@fashawn) November 12, 2019
+ LBC just lost one of the dopest !!! ? RIP BAD AZZ ?

— Bad Lucc (@Badlucc354) November 12, 2019
According to the website All Music, the rapper "worked with some of the best-selling hip-hop artists of all time, including Snoop Dogg, Warren G., and Tupac Shakur. He first got into the rap game in his hometown of Long Beach, playing at house parties and eventually joining the LBC Crew. After deciding to go solo, he had a brief stint on Snoop Doggy Dogg's label, Doggy Style Records. That relationship quickly fell apart and Bad Azz found himself without a label, doing guest appearances on various projects to keep busy. Eventually he landed at Priority Records and at the age of 23, he released his first solo album Word on Tha Street. Three years later, he followed up with 2001's Personal Business."
ALSO READ: Boxer Patrick Day Dies At 27