Bengaluru's Bellandur lake froth continues to haunt local and commutters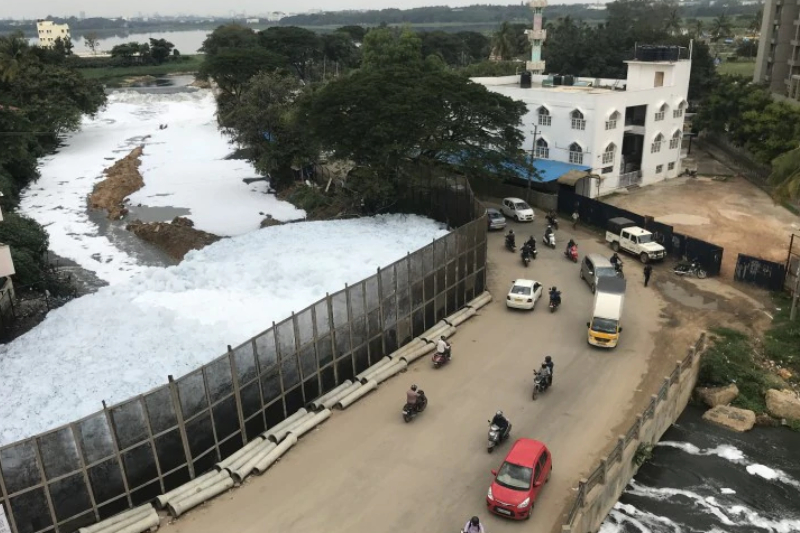 Bellandur lake in Bengaluru on Tuesday once again spurting froth on the road and huge amount of toxic foam after a heavy downpour lashed the city last night. Froth  from Bellandur lake is not a new thing for the citizen of Bengaluru, especially in the monsoon season.
According to the report, everytime rain hits the city, the froth reaches up to the dangerous level, sometimes it even covers the entire road. The froth has reached to 10-ft in many places. Pieces of odoriferous foam carried up in the air also spread through the area creating health related problems for locals and commuters.
The constant dumping of the untreated garbage has turned the lake into a stinking puddle of sewage. Located in the suburb of Bellandur to the southeast of Bengaluru, the lake has become one of the most polluted water bodies in the vicinity. 
Earlier in the year, the National Green Tribunal (NGT) termed the condition of the lake as an 'environmental emergency' and said that the 'sheer callousness and indifference' of the authorities were to blame.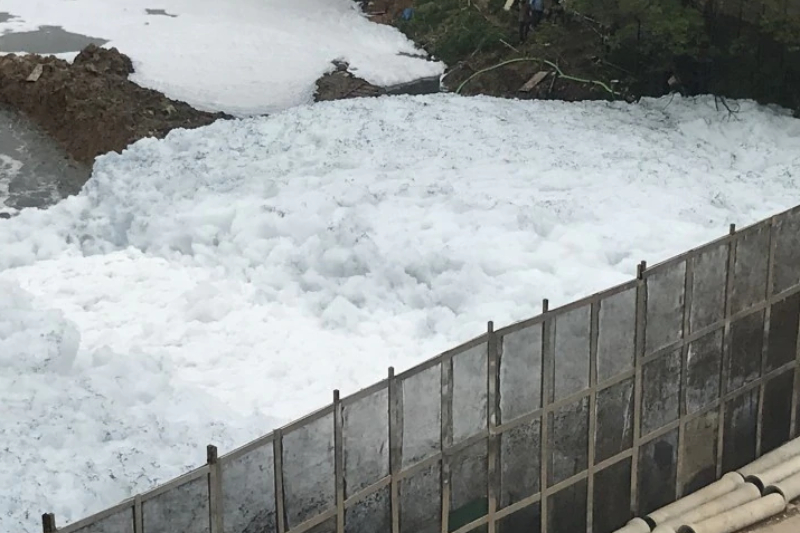 The NGT had reportedly slammed the Karnataka government for not taking any step to clean the lake. This is one of the largest lakes in the city which has been rapidly losing its water capacity, as people continue to dump sewage into it. Additionally, aquatic plants too have grown in abundance in the waterbody.
A report filed before the NGT had said, "After an almost circumferential tour of the lake, the commission further observed that there is not even one millilitre of clean water in the lake, but the same was filled up with sewage, effluent, solid waste, weed, debris, etc.," news agency PTI reported.
There were many incidents happened in the past, in which these toxic gases caught fire, leading to massive outrage.
Also read: Toxic froths blanket Byramangala lake near Bengaluru, again