Bigg Boss 13: Paras Chabbra compares Mahira Sharma to Rashami Desai & Asim Riaz
In yesterday's episode, Paras Chabbra and Mahira Sharma have an argument over breakfast duties.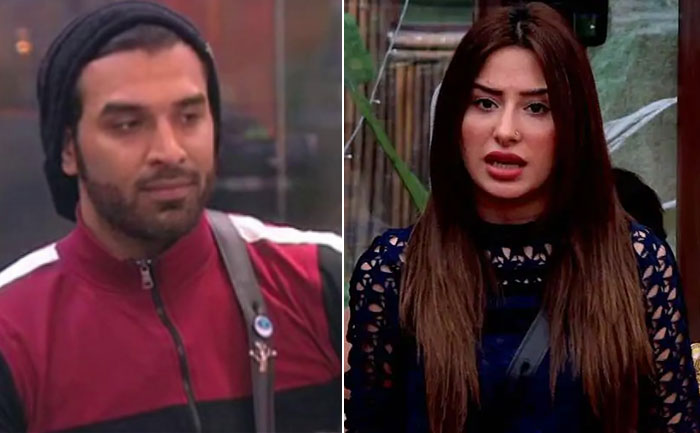 Bigg Boss 13 is one of the most controversial Indian reality TV shows and it has witnessed a lot of drama, controversies, ever since it was premiered last year. As the show is nearing its end the competition seems to get harder every day. In yesterday (February 4, 2020)'s episode, BFF's Paras Chhabra and Mahira Sharma got into a verbal spat over breakfast duties.
The fight began as Mahira chose to do Paras' breakfast duties. She tells him that she wants the last 13 days to end soon to which Paras tells her that she will miss all of these soon. The latter started teasing her, which made her furious and it led to her leaving the whole work and asked him to finish it himself.
Out of rage, Paras gets up and starts kneading the dough. Mahira returns to the kitchen and tells him to move but Paras, who is very pissed asks her to stay away and says, "Chal nikal, chal bhak." Paras' wordings hurt Mahira and she asks him to speak with her politely. She also calls him "badtameez" while Paras says that she should have considered that his finger injury hasn't cured entirely.
Further, Chhabra goes on to compare her with her rival Rashami Desai. This comparison irks her even more and tells him to see his face in the mirror with this bad attitude. However, he says that no matter how much he pampers her, she always throws a certain kind of attitude at him.
In the end, Mahira goes to him to make peace with him and convince him. He pushes her away and says, 'Chal nikal yahan se, baat mat kar mujhse.' Chhabra compares her to Asim Riaz and tells her that there's no difference between Asim and her and they speak alike as they both are from Kashmir.
As always, they hug it out and Paras kisses Mahira again.
ALSO READ: Bigg Boss 13: Mahira Sharma To Get Eliminated In Mid-Week Eviction?