Neha Kakkar's Net Worth 2020 Will Surely Leave You Stunned
Neha Kakkar's net worth is estimated to be around $3 million (Rs 24.75 cr)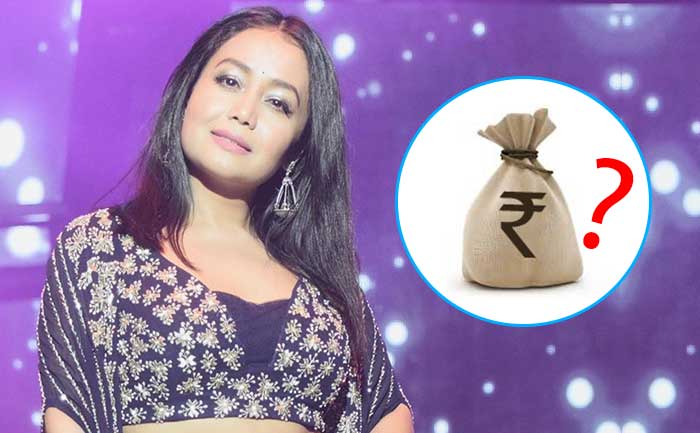 Neha Kakkar is undoubtedly one of the most popular Indian singers right now. The Dilbar Songstress has been in the news for various reasons be it her Marathi singing debut, wedding and romantic moments with her groom to be Aditya Narayan on the sets of Indian Idol 11. In this article, we will talk about Neha Kakkar's net worth.
Also Read | Neha Kakkar's Chote Bhai & TikTok Star Riyaz Aly's Net Worth Revealed
Neha Kakkar, who has become a household name in the music industry, is currently in the judging panel of Indian Idol 11. The gorgeous singer gained fame when she appeared on Indian Idol season 2 as a contestant. In a period of one decade, Neha Kakkar has managed to grab a huge fan following on social media. Do you know that Neha is the most followed Indian artiste on Instagram? Yes, she has over 32 million Instagram followers. Bollywood Romantic Songs 2020
The popular singer has lent her voice to dozens of Hindi and Punjabi songs including O Saki Saki, Garmi, Coca Cola, Maahi Ve, Dilbar, Gali Gali, Mile Ho Tum Humko and more. We all know, with all respect and fame she must have made plenty of money.
Coming back to her net worth, according to reports, Neha Kakkar's net worth is estimated to be around $3 million (Rs 24.75 cr). The report further stated that Neha charges between Rs 8 to 10 lakh per song.
The judge of Indian Idol 11 is regarded as the most bankable singers in Bollywood industry and her net worth is likely to witness a huge rise in the coming years. Despite having so much wealth and fame, Neha Kakkar does not have any attitude.
Neha Kakkar reportedly charges a massive 20-25 Lacs for a one-hour long performance. She also performs in various live concert shows for the sake of charity.
Also Read: Neha Kakkar Wears Bride-To-Be Glasses, Neha & Aditya Show Us Their Romantic Side