Best Online Medicine Apps For Android and iOS
Check out the best online medicine apps for Android and iOS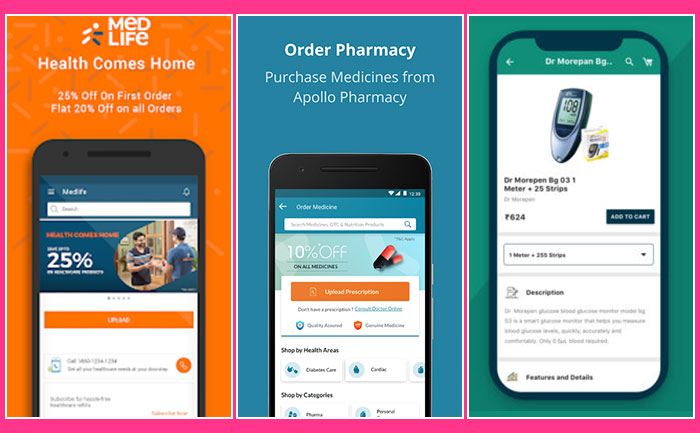 With the entire country in a lockdown due to the coronavirus pandemic, getting essential medicines might be quite a hassle. While medical stores are still functioning in limited capacity, you may not want to venture out at the risk of exposure. However, there is another solution to this problem. The online medicine shopping apps can quite literally be a life savior in such situations.
To order from online medicine shopping apps, you just have to upload the prescription on the app to order your medicines. The medicines will be delivered at your selected address. In addition, online medicine shopping apps also offer the added benefit of attractive discounts.
So, if you need a medicine but do not want to step out from your self-isolation, here are the best online medicine apps for Android and iOS.
Best Online Medicine Shopping Apps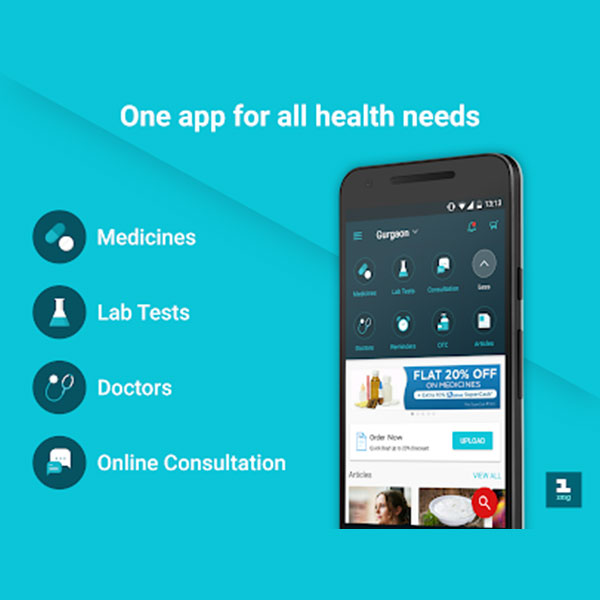 This online medicine app not only allows you to buy medicines online, it even offers low priced substitutes for the medicines. The 1mg app also provides answers to queries like treatment uses, side effects, usage recommendations, and safety warnings.
In addition, this online medicine app has free registered medical specialists that you can consult from the safety of your home. Moreover, the app also allows you to book doctor's appointments. It also allows you to book health checkups and lab tests that can be done from home. These added features make it one of the best online medicine shopping apps.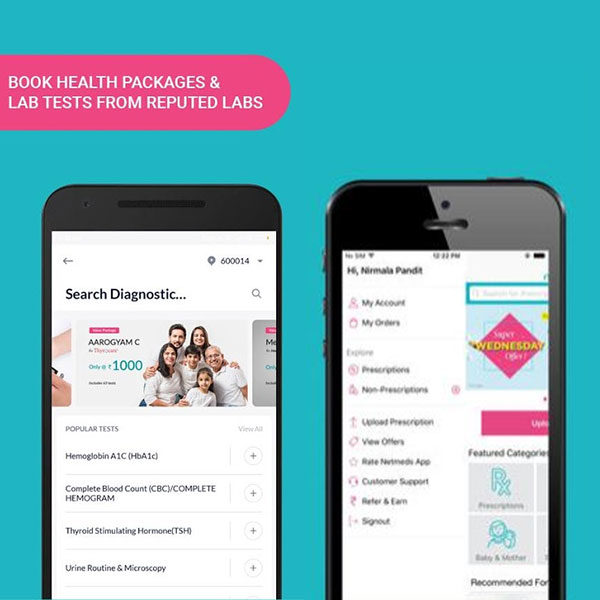 Netmeds is another popular online medicine shopping app. As with 1mg, users only need to upload their prescription to get their medicines delivered. The app delivers medicines all over India. You can track your order, rate items as well as check on Reward Points with the help of the app. In addition, the app offers discounts and cash backs on certain medicines if you use debit or credit card.
Moreover, the app offers medical information like usage and side effects while the qualified support staff can also answer any queries you may have.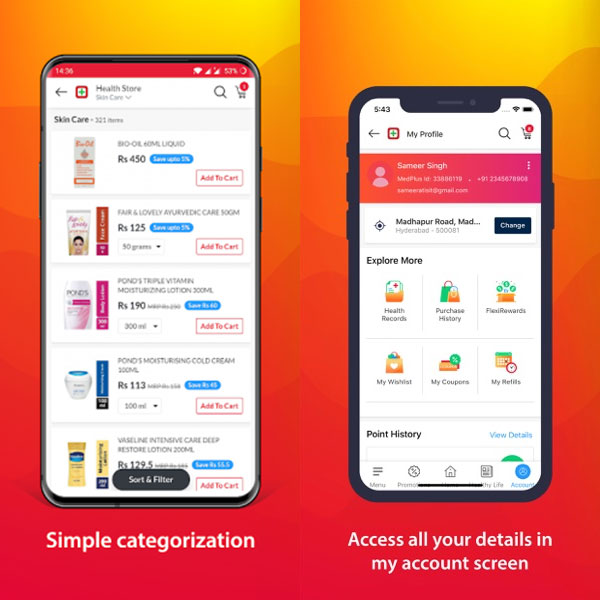 MedPlus Mart is an online medicine and general shopping app. It provides baby, nutrition, heathcare, personal care and other products in addition to medicines. You can access all the services provided by MedPlus from the safety and comfort of your home.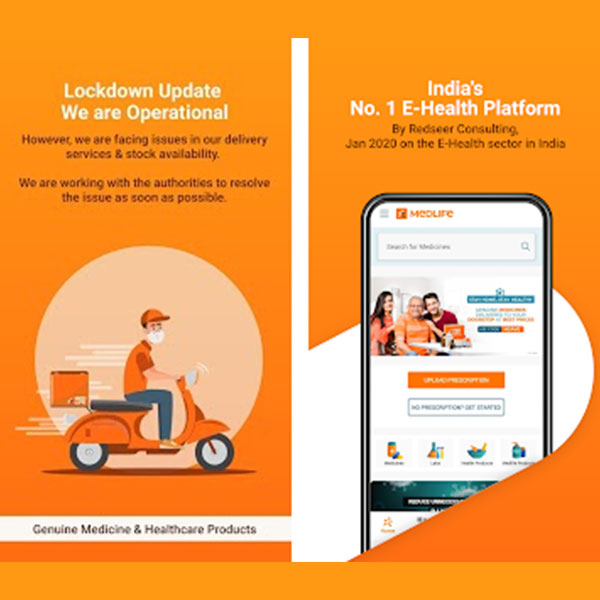 Medlife is one of the best online medicine shopping apps owing to its user-friendly interface. The app also offers free delivery for orders of Rs 100 and above. Medlife has an apt service that can ensure delivery within 24 to 48 hours. Customers can also avail the Cash on Delivery option on the app. Medlife claims to offer online medicine delivery in more than 100 cities across India. The app also allows you to book diagnostic tests with Medlife Labs to get sample collection at home. Users can also track their health records with the Medlife app.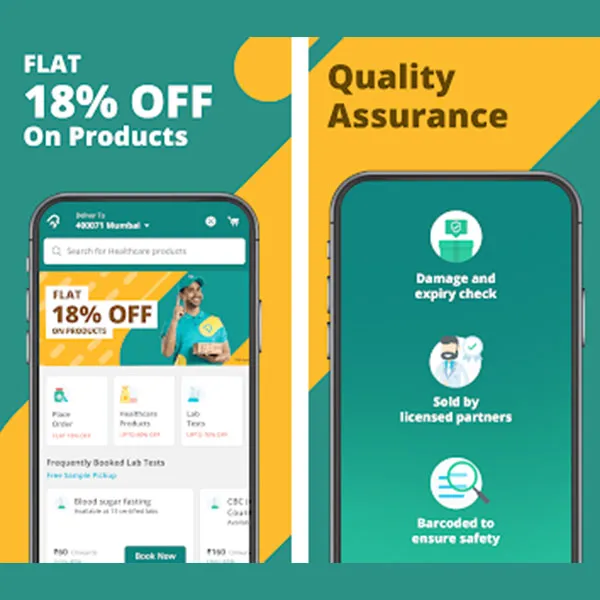 The PharmEasy app has a large selection of fitness, personal care, healthcare, diabetes care, OTC, and sexual wellness products online. It has an automatic monthly refill option which allows users to get their medicines every month without ordering it repeatedly. Users can avail upto 70% discounts on selected products and services.
While PharmEasy offers Diagnostic tests, it is currently limited to selected locations like Mumbai, Delhi, Kolkata, Pune, Bangalore, and Ahmedabad. The app also provides usage and side effects information. It also offers cheaper substitutes to the medicines required.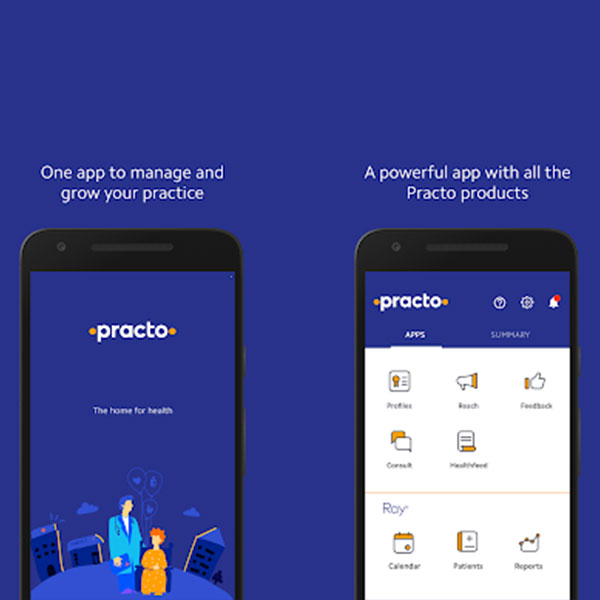 Practo started out as an app to book free doctor appointments. However, they have since expanded their services to include online doctor consultations, ordering medicines online and storing detailed digital medical records. The Practo app also offers tips to be healthier in you daily life. Users can order medicines and other health products online on the Practo app. It delivers across 50+ cities in India.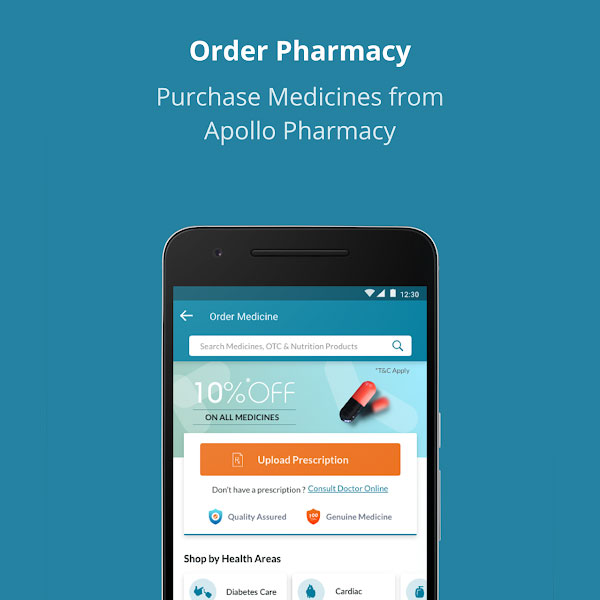 AskApollo is so much more than just another online medicine shopping app. Not only can users book doctor's appointments, order medicines, and get online consultations with Apollo doctors, they can also locate their nearest Apollo pharmacy using the app. Users can select home delivery or pick up their order from the nearest store. They can keep track of their order with the app.
In addition, the app also lets users schedule health checkups at diagnostic labs and Apollo diagnostic centers near them. Home care can also be ordered through the app. It keeps track of medical records that can be access anytime.
Ask Apollo also has the feature to let users talk to the doctors online through video conferencing or voice calls.
These are some of the best online medicine shopping apps available in the country currently. Install any of these online medicine delivery apps on your phone and get your medicines delivered to your doorstep.
ALSO READ: Healthy Lifestyle 2020: Here Are 3 Ways You Can Make This Year The Healthiest