Salary of Mukesh Ambani's Chef Is Way More Than You Can Imagine!
Mukesh Ambani chef's salary details will surely leave you shocked.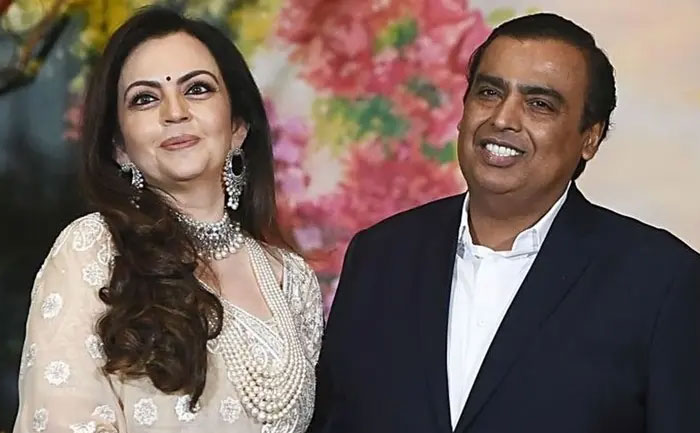 Mukesh Ambani is the richest man of India and the chairman, managing director, and largest shareholder of Reliance Industries Limited (RIL). Not only in India, but he is popular as an excellent businessman worldwide also. Arguably, the most successful businessperson of India is synonymous with an extravagant lifestyle.
But have you ever wondered what can be the salary of the Mukesh Ambani's chef who works at his residence? Well, in this article, we will reveal the salary of Mukesh Ambani's chef.
Ambani's house Antilia in Mumbai is one of the top 10 expensive houses in the world. It is one of the most expensive residential properties in the world after Buckingham Palace. The home was also designed to survive an earthquake rated 8 on the Richter scale.
The 27 story skyscraper Antilia accommodates 600 workers. The 600 workers are skilful in their respective skills and they are being paid a tremendous amount for it. Now, according to this report, the chef who works for Antilia earns Rs 2 lakh or even more than that. Well, looking at that huge salary, you must be thinking that the chef serves some lavish food, but, no, the business tycoon relishes simple Indian Gujrati food and is not fond of any superior dishes.
According to a portal, the minimum salary of a worker in the house is Rs 2,00,000. In 2011 the least salary of the workers was 6000. However, the salary of the workers is compared to 2 lakh including the education allowance and life insurance. For the unknown, two of these worker's kids are studying in the US.
Talking about Antilia, it is 570 feet tall, and 400,000 square feet, and with amenities such as three helipads, a 168-car garage, a ballroom, 50-seat theatre, terrace gardens, spa, and a temple. The skyscraper-mansion is one of India's largest and most elaborate private homes and is located on Altamount Road, Cumballa Hill in Mumbai.
Well, we bet these numbers must have left you shocked for sure.
ALSO READ: 10 Most Expensive Things Owned By India's Richest Man Mukesh Ambani