Bigg Boss 13 Day 5 Highlights: Girls get an opportunity to nominate the boys
Bigg Boss allows women participant to nominate the boys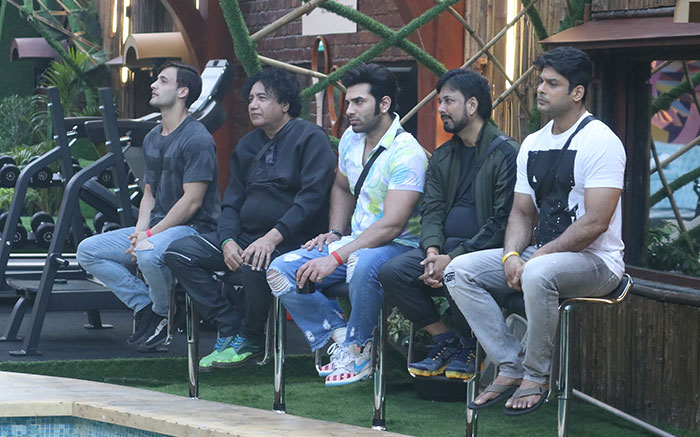 The 13th season of Bigg Boss which premiered on 29th September has already witnessed a lot of controversy, fights, tasks and affair rumours. As we have earlier informed you that not a single Bigg Boss contestants will be evicted this week from the house. The first week of the show seems quite busy for all the contestants and they are considering to take a rest after the luxury budget task. But, the makers of the show seems to have changed the atmosphere in the Bigg Boss house.
Following the Bigg Boss hospital task which ensued over the queen's title, the participants of ongoing Bigg Boss Hindi wake up to the song titled Lift Karade. The song connects to Shefali's intentions of lifting herself as the queen of the house. The fifth day of Bigg Boss 13 season begins as we contestants talk about Shefali Bagga.
In the recent episode, we saw Rashami and Sidharth's relationship seems to have turned a new leaf as they both indulge in a fun banter over household chores. Meanwhile, Mahira and Shehnaz get into an ugly fight over Paras. And Shehnaz pulls him into the conversation and asks him to make a choice between her and Mahira. Bigg Boss 13: Shefali Bagga And Devoleena Bhattacharjee Get Into An Unpleasant Argument
The show also witnessed Devoleena and Siddharth's unpleasant argument after he makes a sharp comment over actors making a choice of participating in Bigg Boss because of lack of work.
countering Siddharth's remark she lashes out at him. As the day passes, Bigg Boss asks the contestants to gather in the garden area. Bringing major twist in the show, the Bigg Boss finally allows all the female contestant in the house to nominate the boys.
Getting as shrewd and direct as one can imagine, the girls hand over a black ring to the boys so they no longer want to see inside the house. Fueled by accusations and disagreements, the nominations intensify.
What's in the store for the viewers of Bigg Boss 13 as it is about to complete the first week.