Bigg Boss 13: Shefali Bagga and Devoleena Bhattacharjee get into an unpleasant arguement
Shefali Bagga's disagreement leads to the cancellation of the first queen of the season.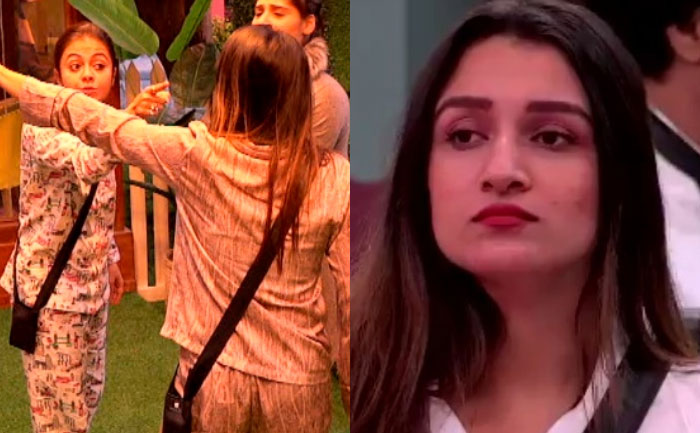 Bigg Boss 13 completes its first week this weekend and the show has already witnessed a lot of drama, fights, controversies, and fun. The first luxury budget task was announced by Bigg Boss named 'Bigg Boss Hospital' where the teams were divided into two groups: A and B.
Team A included Sidharth Shukla, Rashami Desai, Aarti Singh, Siddhartha Dey, Asim Riaz, and Koena Mitra whereas, Team B had Shenaz Gill, Mahira Sharma, Devoleena Bhattacharjee, Shefali Bagga, Dalliejt Kaur, and Paras Chabbra.
On Day 1 of the luxury budget task, Shefali Bagga made a personal attack on Aarti Singh and netizens slammed her on social media for going too personal to win the task.
And the other day of the task the teams were interchanged and it was time for the patients to experience role reversal and continue the task. Post the task, Bigg Boss announced Team B as the winner and the winning team were told to vote for the best performer for the BB Hospital task, who would be named as the queen of the house.
The winning team chose Devoleena Bhattacharjee, as, she ate whatever was offered during the task, however, but Shefali stood up for herself and said that she was the best performer, but Shefali often said that she chose to portray a "dark image" when personally attacked on Aarti.
Bigg Boss asked for the name of the first queen and Paras said Devoleena, further mentioning that Shefali did not agree. Bigg Boss reminded the team that majority votes do not necessarily mean unanimity and after giving three reminders, as the team failed to reach a consensus. Bigg Boss abandoned the task.
This condition led to an ugly fight between Shefali and Devoleena and she called Shefali names like "lomdi" (fox) insecure and low on confidence, while Shefali kept reiterating that is only doing what was right.
ALSO READ: Bigg Boss 13 Spoilers: No Eliminations To Take Place This Weekend