When BTS totally ignored Big Hit Entertainment's rules and made their own!
Big Hit Entertainment, has certain rules in place but mischievous BTS members have broken them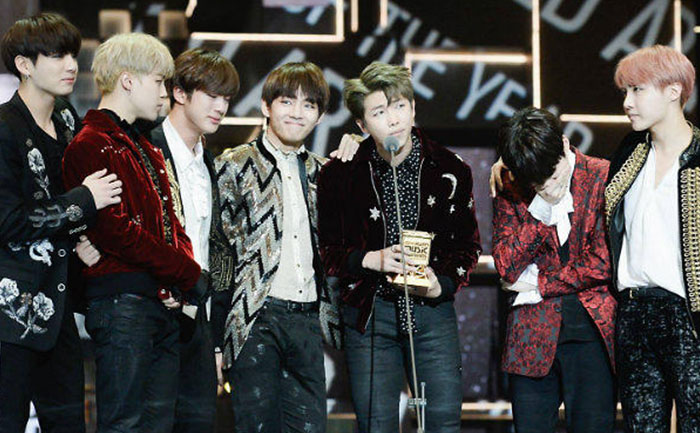 BTS is on a high ever since their latest album Map Of the Soul: 7 went on to dominate album charts in the top five largest music markets in the world. The latest album by BTS scored No. 1 in United States, Japan, Germany, the United Kingdom, and France. The group is being managed by Big Hit Entertainment a South Korean entertainment company established in 2005 by Bang Si-hyuk. The company has certain rules for the band members but like any youngsters, the members too love to break the rules and make their own.
Also Read | Are BTS Members Working On New Music? BTS's J-Hope & V Drop Hint
Here are 5 times BTS totally ignored Big Hit Entertainment's rules:
1. Suga disobeyed the rules of the staff's zombie tag game to win it:
2. J-Hope played a fanmade lyric video in his live stream infringing Big Hit Entertainment's copyright:
Yeah, I was watching J-Hope played my video during his Vlive… I still can't believe this happened to me ??? OMG my luckiest day!!!
Thank you so much Hoseok ah~ 보라해 ???@BTS_twt pic.twitter.com/CAGXsTZyk6

— Jung Hyun Ran (@jung_hyun_ran) January 28, 2019
3. Jin chopped his own hair…with kitchen scissors:
One of jinhit's video pic.twitter.com/mkXfrCbInl

— lily⁷ (@evphoriagguk) January 26, 2019
4. Jimin screenshot BTS's Save Me webtoon, which has a policy prohibiting screenshots and tweeted it!
ARMY ; Don't post a screenshot of the webtoon. Y'all will go to JAIL ?
Jimin : pic.twitter.com/d3Z1atnt09

— ⋆⋆ ⁿᵃᵗ⁷⋆⋆ (@joonthiccc) January 17, 2019
5. Staff told BTS not to drink alcohol on camera, so Jin decided to drink alcohol on camera:
The group has recently shared their "Black Swan" MV on March 4. Jimin's beautiful transformation, mesmerizing dance moves left ARMYS and his teammates in awe.
Also Read: Watch: BTS Reacts To Their Mesmerizing "Black Swan" MV