BTS: Here's why Jeon Jung-Kook is the most charming member of the K-Pop band
Jeon Jung-Kook is the youngest member and is known as "The Golden Maknae."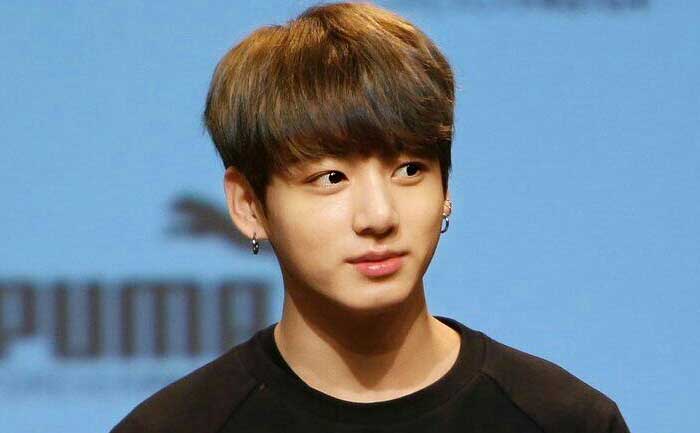 BTS has been busy promoting their upcoming album 'Map Of The Soul: 7′ and today they released their whole tracklist. They recently made appearances on The Late Late Show with James Cordon and The Tonight Show Starring Jimmy Fallon. The boy band has also collaborated with Troye Sivan and Sia for one of their tracks.
BTS' band members include Jimin, Jungkook, J-Hope, Jin, Suga, RM and V enjoy a huge fan following. Speaking of Jungkook, without any doubt the 23-year-old is the most appealing and talented member of the K-Pop band. In 2019, he was00 ranked as the no.1 Kpop Star of 2019 on Tumblr and also named as the most handsome face of 2019.
Jungkook's playful personality is one of the reasons why he quickly reminds everyone that he is the youngest member of BTS. He is known as "The Golden Maknae" because of his multi-talented singing, rapping, and dancing abilities. Without any further ado, let's find out why Jeon Jung-Kook is the most cutest member of BTS.
Here are 5 reasons why Jung-Kook is the most charming member of BTS:
1. Smile.
Apart from his charismatic dance moves and beautiful vocals, if there's one thing no one can resist when it comes to Jungkook, it's his beautiful smile! His smile will surely make your knees go weak.
2. A great dancer.
Jungkook is not just a great singer but also an amazing dancer. The way he dances is something that could be a surprise to you and to many
3. Singing skills.
Jungkook's voice is something you can listen to all day without getting bored. One of his biggest hits is his cover of Charlie Puth's 'We Don't Talk Anymore to which Puth even tweeted about after he heard Jungkook's cover and said that he loved it.
4. Selfie-skills.
Jungkook has this incredible ability to look amazing in any selfie he takes. Every time he clicks a selfie our heart stops beating. His angelic smile can surely melt millions of hearts.
5. Artistic skills.
In 2019, in a "Bangtan Bomb" Jungkook shared his behind-the-scenes shots to recreate a portrait of Suga from their short film "WINGS Short Film #1 BEGIN" for their 2018 exhibition. Is there anything "The Golden Makhae" can't do?