BTS's Jungkook Dedicates A Song To His Motherly Members, Find Out
In Episode 98, BTS member Jungkook dedicated a motherly song to Hyungs.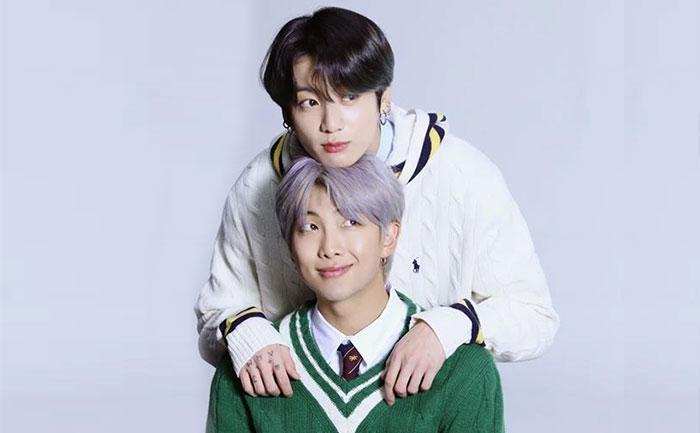 Jeon Jungkook is one of the most popular BTS members right now. He is a South Korean singer, songwriter and record producer. BTS's Jungkook has once again shown how much he loves older members of BTS band.
The most recent example happened on Run BTS!. In Episode 98, BTS continued their pajama party with ASMR, chaotic karaoke, Jungkook says "I love you, hyungs" like an old fashioned serenade! We all know Jungkook is not raised by BTS members but they all surely helped him to become what he is today.
Also Read | BTS's Jimin And Jungkook Take Internet By Storm With THIS JiKook Moment

Jungkook is a singer and songwriter who does not forget his past and never leaves an opportunity to show his love for hyungs through his words, gestures, and even music. In Episode 98 of Run BTS, Jungkook decided to sing a golden song: "Ripe Persimmon" by Na Hoona.
The song is dedicated to motherly people but Jungkook changed the lyrics and dedicated it to hyungs and they all loved it.
Also Read | Video Of BTS's Jin, Suga, Jungkook Playing Hopscotch Will Surely Remind You Of Your Childhood Days
Jungkook has recently taken the world of social media on fire as he went shirtless in a BTS video. The now-viral clip sees Jungkook along with his band members Namjoon, Mochi, Jin, Taehyung, J-Hope and Suga engrossed in a task. The highlight was when Jungkook took off his shirt and Jin said, "Film It".
In the episode's behind the scenes, Jungkook strips down on set. As his members "whoa" and "wow" at his physique. Jin can be heard shouting to the staff, "Jungkook is stripping, please film this!"
Kookie removed his shirt to change into another set of clothes before he could join the team for the task. The moment, which wasn't a part of the Run BTS episode, has driven fans crazy.
Also Read | BTS ARMY Loses It After Singer Jungkook Goes Shirtless