ARMYs Are Touched By Meaning Of BTS Jungkook's '0613 …
BTS Jungkook's 0613 tattoo is the sweetest tribute to the ARMY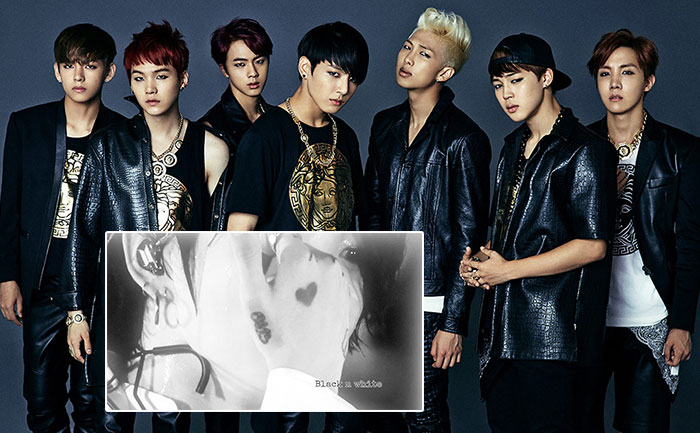 BTS has just returned from their extended hiatus. The much pop group members had gone on vacation to rest and spend time with family and friends. On their return, fans found Jungkook has been making huge changes to his physical appearance. His hand was covered in ink and his hair too was much longer. But Jungkook has now cut his hair but still has his tattoos.
If you would have watched videos from the Riyadh concert, you would have come across the numbers 0613 tattooed just below his right thumb. Fans who have been following the K-Pop band from the very beginning would know the meaning of the numbers. Previously, fans had analyzed the meaning of his 'ARMY' tattoo. Now, they have decoded the meaning of his '0613' tattoo on his lower thumb.
0613? pic.twitter.com/kWxg89oQMV

— 블랙앤화이트: BLACK n WHITE (@blacknwhite_km) October 14, 2019
'0613' represents the day BTS debuted into the K-Pop world. BTS released their debut single, 2 Cool 4 Skool. Yes, RM, Jin, Suga, J-Hope, Jimin, V, and Jungkook debuted as BTS on June 13, 2013. Jungkook's tattoo is a tribute to one of the most important days of his life.
BTS performed in Saudi Arabia on Oct. 11. The videos of Jungkook dancing with long hair and tattoos set the social media on fire. Check some of them shared by fans here.
THE TATTOOS THE LONG HAIR THE FVCKING HAIR TUCK THIS IS IT JUNGKOOK IS IN HIS FINAL FORM pic.twitter.com/ehDFcpyEhm

— keish (@JHSMlCDROP) October 11, 2019
ADMIT IT, WE WERE NEVER READY FOR MIC DROP WITH JUNGKOOK'S LONG HAIR #BTSinRiadh #BTSinSaudiArabia pic.twitter.com/MmKLL5kqUO

— taekook ? (@taekookmemories) October 11, 2019
Two days later the pop icon had cut his hair short. On Oct. 13, he uploaded a selfie showing off his new hairstyle.
커트???? pic.twitter.com/fAOJPUNizO

— 방탄소년단 (@BTS_twt) October 13, 2019
We think Jeon Jungkook looks handsome in any style.
Also Read: BTS members give special birthday surprise to Jimin