BTS Member V's THIS Iconic Vlive video surpasses 500 Million views
BTS member V's Vlive broadcast has become the first video to cross 500 million views.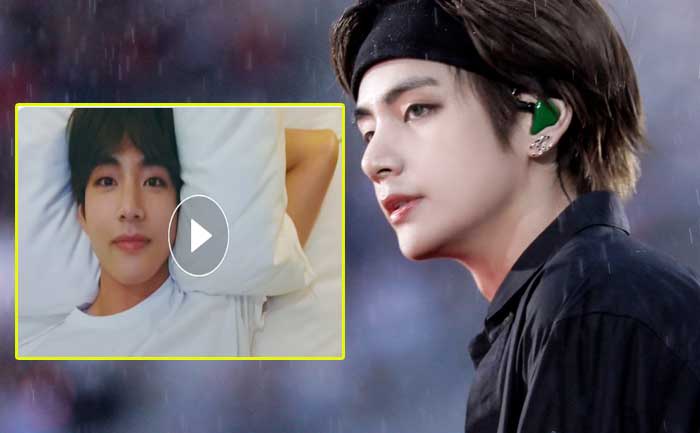 A day after we reported BTS member V aka Kim Taehyung has been included in the list of top 10 most stylish K-pop Idol, he seems to have achieved yet another feat. According to reports, BTS member V's VLive titled "오랜만이에요" (Long time no see) has crossed 500 million views becoming the first video of VLive to surpass 500,000,000 views.
Besides crossing 500 million views on VLIVE, BTS's V has secured two more records with the same video. Yes, V's broadcast titled "오랜만이에요" (Long time no see) has become not only the first VLive video to reach 500 million marks but also the most-watched video on the live streaming video platform.
Also Read | BTS Member V Becomes The Most Popular Korean Celebrity In Japan
It has been 10 months since Kim Taehyung went live and it has garnered 502 million views and 1.2B hearts making him the only BTS member to achieve this milestone.
? Congratulations

With 502M views and 1.2B hearts, this Vlive of Taehyung in 2019 titled "Long time no see.." is the most watched vlive all year in history of vlives.

You can watch again if your missing seeing him ?#Taehyung #BTSV https://t.co/VLH3g9V2NK

— ✨Taehyung_Fanbase India⁷??#SweetNight (@Taehyung_india_) April 3, 2020
Taehyung's Vlive has surpassed
500,000,000 Views makes it the fastest Vlive & first one to reach this mark ?????https://t.co/uzgglqIgfV

— V Charts⁷ (@BTSVChartData) April 3, 2020
Fans of Kim Taehyung were amazed by his striking visual as he talked ARMYS about multiple topics and ended the conversation lying in bed, giving some strong visual vibe.
You can check out the full video below:
Meanwhile, South Korean singer and actor — who debuted as a member of K-pop band X1 finishing first on Produce X 101 in 2019 — has expressed his love and admiration for BTS's V.
In a recent interview with a Japanese Magazine, when the interviewers asked him to name his role model, Yohan said, "I like BTS. Their stages are cool. V sunbaenim's expressions are really cool that I even felt his aura from TV. I thought that 'could I be like him too ?"
V is undoubtedly one of the most popular BTS members and everyone admires and follows him because of his stage aura and unique facial expressions.