Katy Perry Reveals The Gender Of Her First Child With Orlando Bloom
Katy Perry and Orlando Bloom are expecting a baby girl.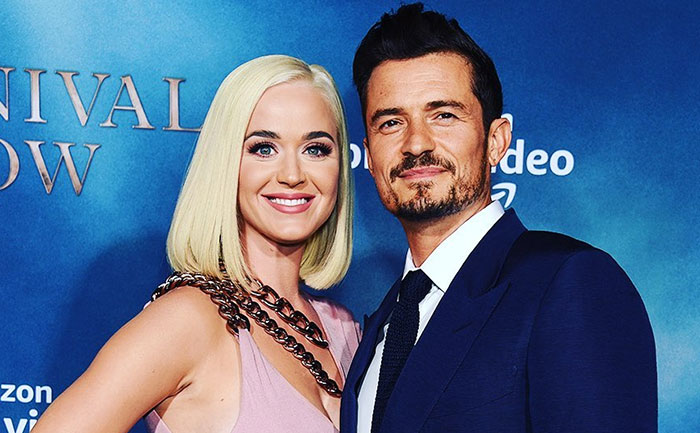 Katy Perry and Orlando Bloom are expecting a baby girl and the news has been revealed by the singer herself on Friday. The 35-year-old shared the good news with her fans on Instagram. "It's a girl," the Firework singer captioned a photo of her fiancé covered in pink-coloured cream. She also geotagged the photo Girls Run The World. This is Katy and Orlando's first child together.
Check the post here.
Earlier, on March 5 with the release of her song Never Worn White, the American Idol judge revealed that she and Orlando are expecting their first child together. In the video, we could see Katy flaunting her baby bump.
During an Instagram Live video last month, the 'Roar' singer said, "I am excited. We're excited and happy and it's probably the longest secret I've ever had to keep. And I like to tell you guys everything but I knew I would tell you in the best way, which is through a piece of music because that's… I guess that's how I speak to you. That's how we speak together to each other."
Katy Perry and Orlando Bloom got engaged last year. Bloom proposed Katy on Valentine's Day. Earlier, in an interview on KISS Breakfast With Tom & Daisy, Perry said, "[We're] definitely trying to, like, lay the good emotional foundation for the lifetime of commitment, which is, like, a big deal, you know?"
Heartiest congratulations to the couple!
Also Read: Nine-Months Pregnant Smriti Khanna Reveals Her Fitness And Food Routine