BTS's V Indulges in "StayAtHomeChallenge", Video Gets Shared By Korea's Ministry Of Culture, Sports, And Tourism
The video of BTS member V's "StayAtHomeChallenge" has been shared by Korea's Ministry Of Culture, Sports, And Tourism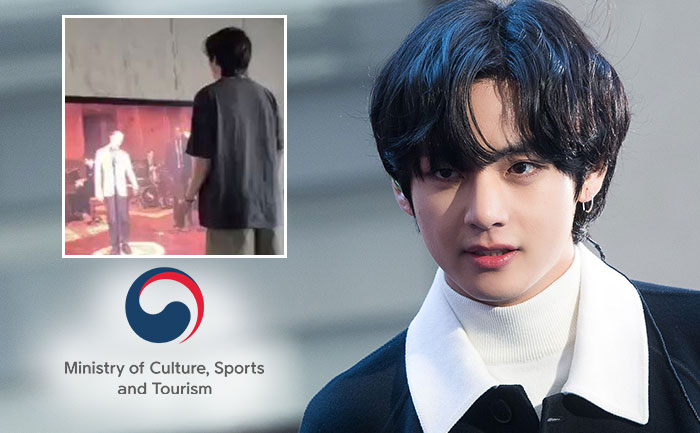 The Coronavirus outbreak has forced almost all the countries across the world to impose a lockdown to prevent the rapid spread of COVID-19. Celebrities throughout the world have been doing their bit encouraging their fans to stay home to fight the war against Coronavirus.
One of the latest celebrities who indulged in #StayAtHomeChallenge is none other BTS member V. On April 5, BTS's V shared a video on TikTok and Twitter in which he can be seen dancing and singing to a performance playing on television.
Also Read | Justin Bieber Lip-Syncs BTS' Fanchant, BTS ARMY And Beliebers Go Gaga
Sharing the video on social media, BTS member V aka Kim Taehyung wrote, "Everyone, if you're bored, have a conversation with your TV~ #StayAtHomeChallenge."
You can check out the video below:
여러분 심심하면 티비와 대화하세요~#집콕챌린지 pic.twitter.com/ZcboiW4Bnj

— 방탄소년단 (@BTS_twt) April 5, 2020
The performance V is enjoying is PostmodernJukebox's "Retro '50s Prom Style Chainsmoker/Halsey Cover ft. Kenton Chen."
Also Read | BTS's V Wins The 100 Asian Heartthrobs 2020 For The Third Consecutive Year
On Monday (April 6, 2020), South Korea's Ministry of Culture, Sports and Tourism shared Kim Taehying's tweet on their own official Twitter account.
#BTS 뷔가 쏘아올린 #집콕챌린지!?
여러분은 집콕생활을 어떻게 즐기고 계신가요?
문화체육관광부는 다양한 콘텐츠로
슬기로운 집콕 문화생활을 응원합니다!
▶https://t.co/yx9RW84mjr#집콕 #문화생활 #태형 #뷔 #Taehyung #StayAtHomeChallenge https://t.co/UP7XdMsAWu

— 문화체육관광부 (@mcstkorea) April 6, 2020
The tweet of South Korea's Ministry of Culture, Sports and Tourism begins with "BTS's V's #StayAtHomeChallenge!" with a purple heart, which is usually used BTS and their fan ARMY.
The tweet continues, "Everyone, how are you enjoying the StayAtHome life? The Ministry of Culture and Sports is supporting your wise StayAtHome cultural life with a lot of different content." It then linked to the Ministry's website.
The video of V grooving to the beats of The Chainsmokers and Halsey's song comes a few days after he was seen swaying to Justin Bieber's 'Intentions' from his album 'Changes' which signing their albums.
Notably, due to unfortunate Coronavirus, BTS had to cancel their Seoul concerts and postpone their North American world tour dates.
Also Read | BTS V's Favourite Book Becomes A Commercial Hit In Japan