California: Wildfire turns deadly, Hollywood stars forced to evacuate homes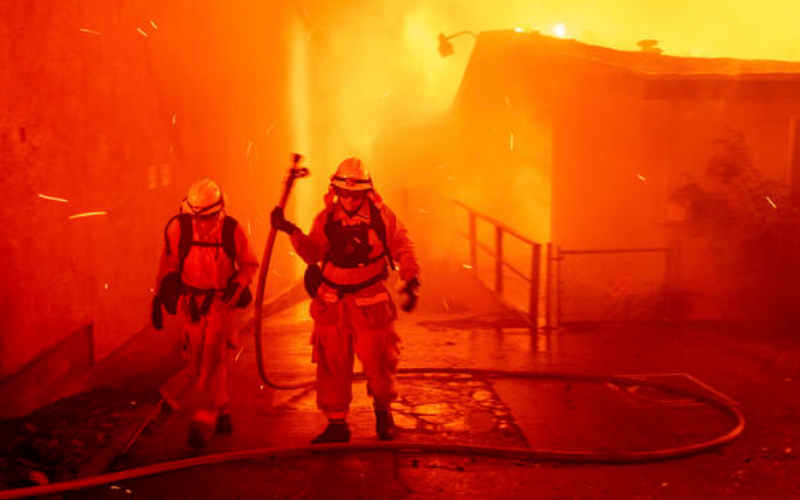 A wildfire in Northern California turned deadly as it has claimed 9 lives so far. The victims have not been identified yet. The fire tender officials are making all possible efforts to douse the so-called 'Camp Fire' in paradise, that forced a total of 250,000 residents to evacuate from their homes.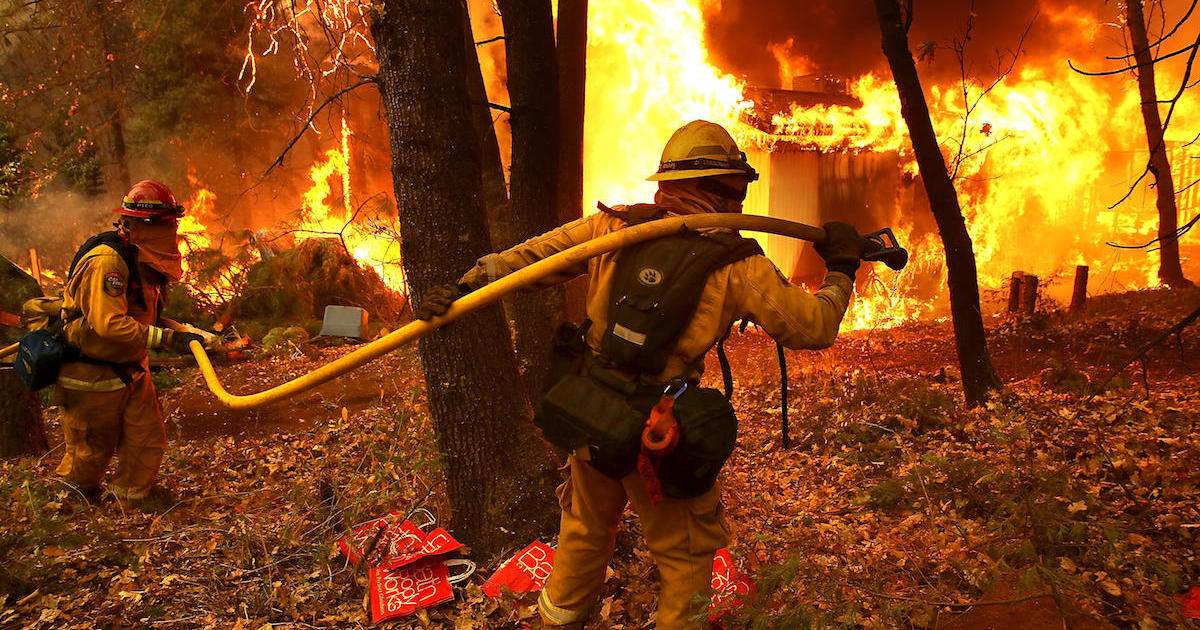 The evacuation order has been issued to several cities including Malibu, which is home to almost 13,000 people among them several Hollywood stars. The wildfire has burned 90,000 acres and destroyed more than 6,700 structures.
"There was really no firefight involved," Capt. Scott McLean of the California Department of Forestry and Fire Protection said.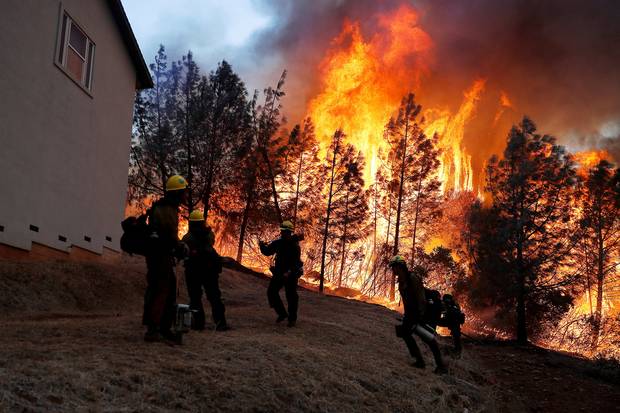 He quoted by CBS as saying, "Crews gave up attacking the flames and instead helped people get out alive. Pretty much the community of Paradise is destroyed. It's that kind of devastation."
Assuring all possible help, the Pacific Gas & Electric Company said that it will cooperate with any investigations stemming from the massive wildfire in Northern California. The company told state regulators Thursday that it experienced a problem on an electrical transmission line near the site of the blaze minutes before the fire broke out.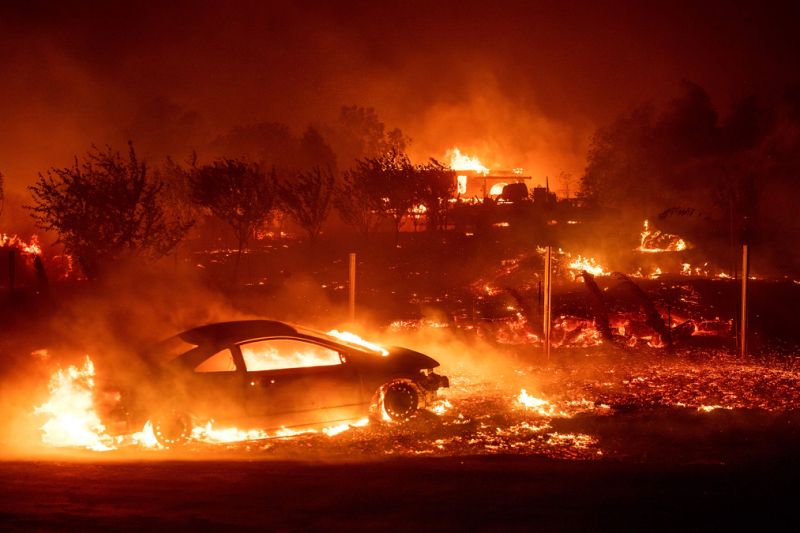 Three of the victims were found outside homes and four others inside vehicles, Butte County Sheriff Korey Honea told CBS News Friday. Another victim was found near outside their vehicle.
Hollywood stars Forced to evacuate homes due to Wildfire
The Hollywood celebrities, who were forced evacuate their homes including, Kim Kardashian West, Alyssa Milano and Rainn Wilson.
"Pray for Calabasas. Just landed back home and had 1 hour to pack up & evacuate our home," Kardashian West wrote on Instagram while sharing a video of the blaze. "Firefighters are arriving. Thank you for all that you do for us!!!"
Taking to microblogging site Twitter, Milano tweeted saying she was forced to evacuate her children, dogs and horses. The actress later said, "everything with a heartbeat is safe."
My House has been evacuated due to nearby fires in Thousand Oaks. (The pigs & dogs are fine, thank you) Please send your prayers to the people of Thousand Oaks and the victims of the shooting that are now having to evacuate their homes and neighborhoods. Then send them some cash.

— RainnWilson (@rainnwilson) November 9, 2018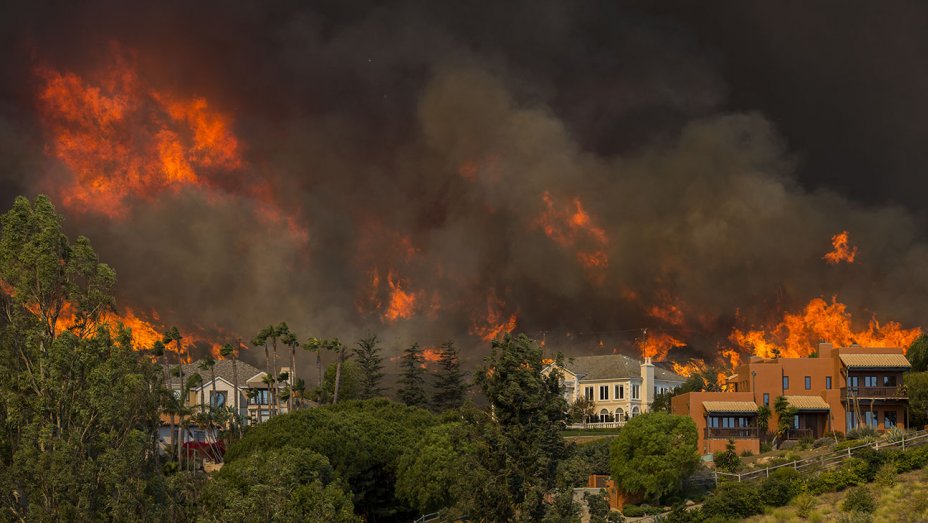 Wilson said his house was evacuated due to the fires. He asked for his Twitter followers to pray for residents in Thousand Oaks following the shooting that left 12 people dead, writing that they are now forced to deal with the wildfires.
Also read: Melbourne: Man stabs multiple people in CBD, police shot man