Call of Duty Mobile: How to Find and Kill Zombie Santa?
Christmas time is here for Call of Duty Mobile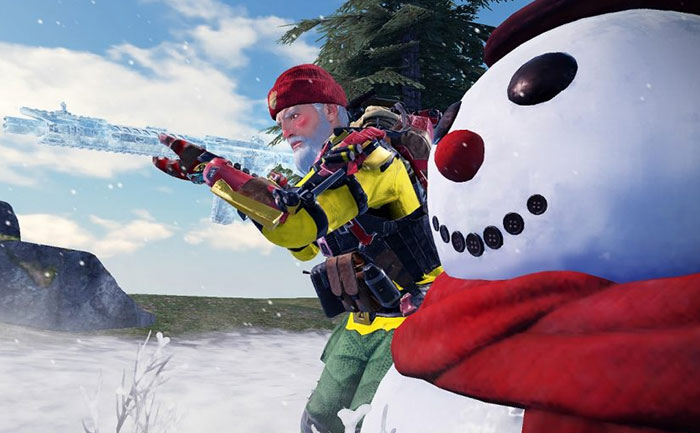 Call of Duty Mobile has joined the ranks of games jumping on the holiday bandwagon, complete with a zombie Santa Claus. In addition, players also stand the chance to earn special holiday loot from Christmas event. However, if you're wondering where to find Zombie Santa in Call of Duty Mobile and how to kill him, this guide will tell you everything you need to know.
Finding And Killing Zombie Santa
Where To Find Zombie Santa in Call of Duty Mobile
Santa travels around with his zombie reindeers on four possible routes during the Battle Royale. These four routes are mapped out on the Event Screen. It reads "Zombie Santa has stolen everyone's presents." The screen also asks players to collect a "Snowy Star as you combat the Northern Snowman." Players who get a Snowy Star can receive a "special surprise."
How To Kill Zombie Santa in Call of Duty Mobile
Once players have located Zombie Santa and his zombie reindeers, they'll have to figure out a way to take them out. As these zombies can respawn it will be trickier to eliminate them completely. It's best to start by removing the reindeer zombies from the equation first.
Dealing with Zombie Santa will still not be an easy feat as he has quite a lot of life to him. While players can stun him, there seems to be no actual way to kill Zombie Santa yet. However, stunning him does give players some really good rewards. The process can be repeated multiple times by bringing his health to zero which will stun but not kill him. He will regain the lost health overtime and players can stun him again for more loot.
Players might also want to shoot the snowmen as they can drop a Snowy Star.
ALSO READ: 6 Upcoming Video Game Holiday Events You Don't Want To Miss