7 Upcoming Video Game Holiday Events You Don't Want To Miss
Celebrate the winter holiday season cuddled up with your favorite games and their upcoming holiday events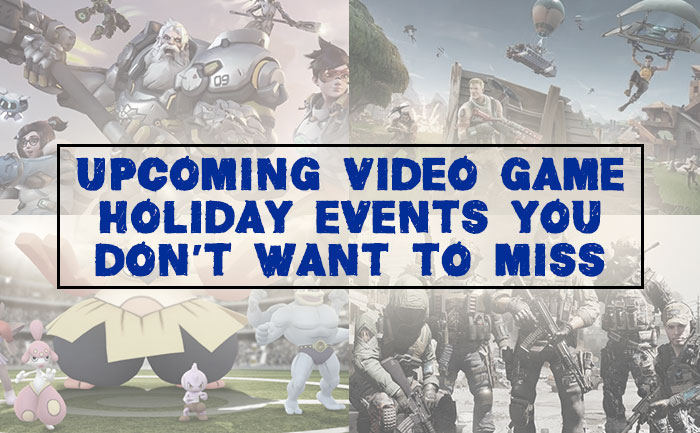 With Christmas just around the corner, themed game events are popping up all over the gaming community. Gamers can now enjoy the winter holiday vibe with an upcoming themed event from their favorite game. It's the merriest month of the year and a lot of our favorite video games are getting in on the celebration. In addition, almost every game around is getting into the Holiday spirit with themed events designed to celebrate the holidays.
Gamers are looking forward to celebrating the season in a potpourri of seasonal events and we have put together a list of the upcoming video game Holiday events to check out this year.
7 Upcoming Video Game Holiday Events
1. Overwatch Winter Wonderland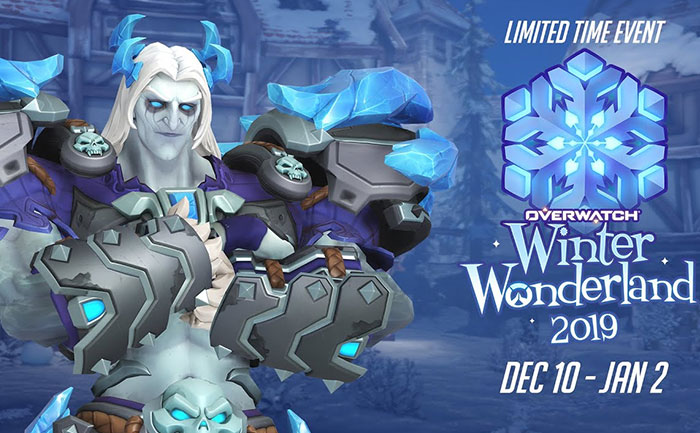 Overwatch is here to celebrate the holidays with its Winter Wonderland event which went live on December 10th. Winter Wonderland is available for the Nintendo Switch, PlayStation 4, Windows PC, and Xbox One players. The event will conclude on January 2. Players will get a chance to earn a fresh batch of holiday-themed skins from loot boxes and weekly challenges. In addition, Winter Wonderland also brings back the limited-time game mode Mei's Snowball Offensive. Blizzard is also introducing a new mode called Snowball Deathmatch this year.
However, that is not all the holiday event has to offer. Players who win nine matches receive cosmetic rewards like an Ugly Sweater Soldier: 76, a Holly Moira and Snow Angel Mercy. It also offers new legendary skins like Jotunn Doomfist, Mountain Man McCree, Rat King Reaper, and Rime Sigma.
With all of these rewards up for grabs, Winter Wonderland is definitely on the list of upcoming holiday events you want to keep an eye on.
2. Pokemon Go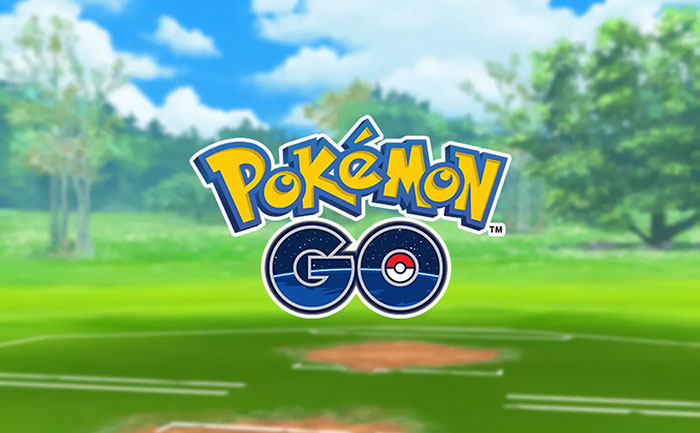 Pokemon Go is set to have its own upcoming holiday event that heavily features Christmas themed content. The holiday event will kick off on Christmas eve and conclude on New Year's Day. During the duration of the event, ice type Pokemon will be more common among the wild. There will also be two new additions in the Unova region with baby polar bear Cubchoo and literal snowflake Cryogonal.
Pikachu, Pichu, and Raichu will also be sporting Christmas hats during the events. However, players can only get these Pokemon through 7km eggs, research tasks, and raids. In addition, Reindeer Pokemon Stantler will also be wearing bells around its neck to celebrate the jolly holiday event. Similar to others, Stantler can also be obtained through 7km eggs and raids.
However, that is not all Pokemon Go has in store. Team Rocket is also set for an upgrade with new shadow pokemon including Delibird. This is also a time when grass/ice pokemon Snover can appear as shiny. In addition, Niantic is also offering special daily event bonuses that can be enormously helpful to the players. This is not one of the upcoming holiday events you want to miss, so be sure to mark the dates on your calendar.
3. Call Of Duty Mobile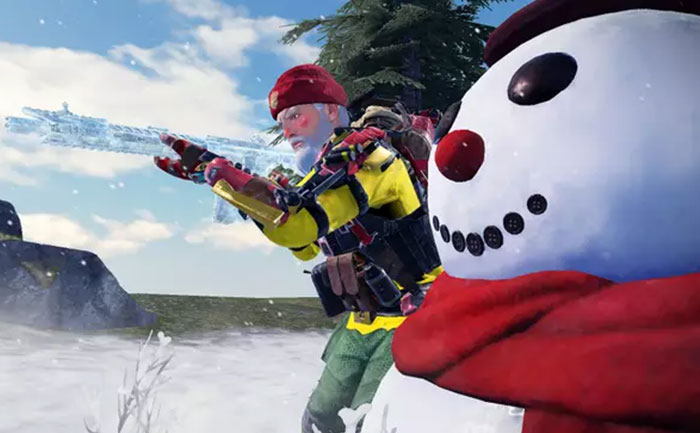 Call of Duty Modern Warfare is surrounded by rumors of an upcoming holiday event. However, Call of Duty Mobile is already getting a holiday-themed makeover. The game recently launched a new circus area where, according to Activision, players will be able to "hide behind parade floats to potentially surprise opponents on four unique routes to this circus". In addition, zombies will be attracted to the parade and can take over the holiday floats.
Activision has promised to give more details regarding the upcoming holiday events and we are hoping for all manner of festive Christmas goodies. Keep an eye on this article as we will be updating when more news of the upcoming holiday events comes to light.
4. Apex Legends Holo-Day Bash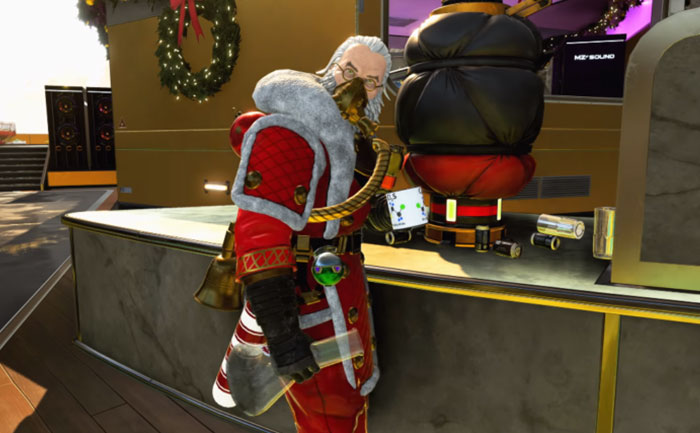 Apex Legends is running high on its victory at The Game Awards for the Best Multiplayer Game and celebrating with the launch of its own holiday-themed event called Holo-Day Bash. The event began on December 13 and will go on till 7 January. The event has already kicked into high gear with a Double XP weekend.
Holo-Day Bash offers a new mode called Winter Express where three teams of three players fight over the Holiday Express train as it moves across a map. In addition, the event will also provide Christmas-themed cosmetics. Players can either purchase the premium cosmetics with Apex Coins and Crafting Metals or unlock via the Event Apex Packs. Players who manage to get them all will unlock the Pathfinder Heirloom set. There are approximately 24 premium cosmetics to collect.
5. Destiny 2 The Dawning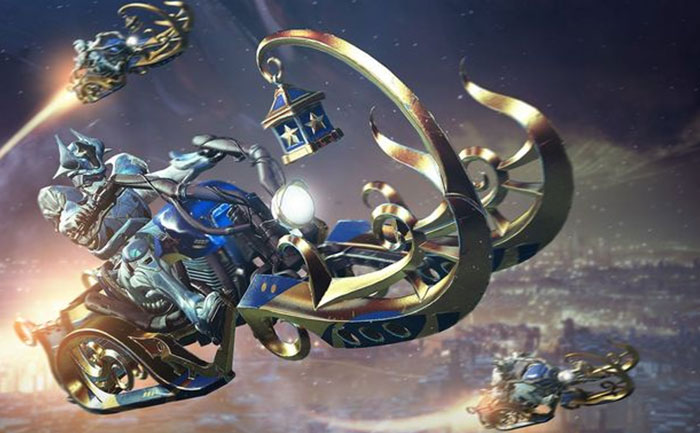 Destiny 2 is also celebrating its win at The Game Awards in addition to its upcoming holiday events. The game won Best Community Support and Bungie marked the occasion with the announcement of a new Destiny 2 holiday event, The Dawning.
The Dawning will run from 17 December to 14 January. It is a Christmas-like event in the game where players get an oven from Eva Levante and use it to bake cookies. They can earn rewards by sharing these cookies with people. While much of the event looks the same as last year there will be some new rewards. These include a winter-themed ship and sparrow, and a Cold Front submachine gun. In addition, the Eververse store will provide themed items like emotes and armor ornaments. These can be bought with the in-game currencies, silver, and bright dust. However, that is not all as players can also get their hands on some of 2018's Dawning items through the store.
6. Fortnite WinterFest
Fortnite's Winterfest was expected to start on 17 December. It was to replace the Star Wars event that brought lightsabers into the world of Fortnite. However, the event has been delayed for now. The Winterfest Challenges include things like Searching a Holiday Stocking in the Winterfest Cabin, Stoking a Campfire, and getting five eliminations with an Unvaulted Weapon. For a full list of the Winterfest Challenges click here.
The rewards for Winterfest might include the Shaolin Sip Emote, the Falling Snow Wrap, the Crackdown music pack, the Snowy Pickaxe, and the 2020 Glider.
7. Monster Hunter Winter Star Fest/ Holiday Joy Fest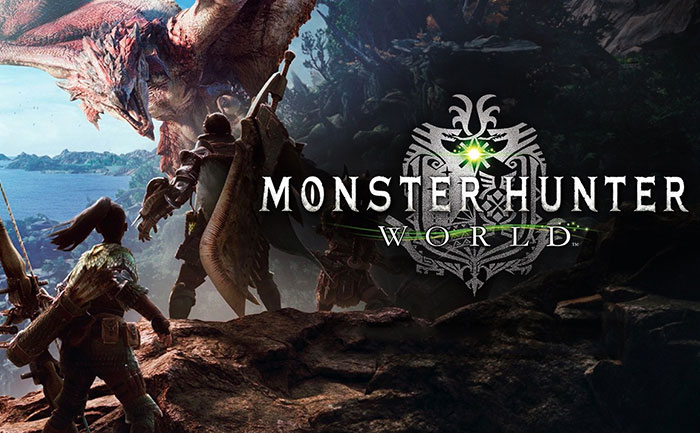 Monster Hunter is taking a shot at the Winter Festivities with the Winter Star Fest and Holiday Joy Fest. Yes, the game is having two Fests at the same time. Enjoy! The Winter Fest will be help at the Astera Gathering Hub while Master Rank hunters on Iceborne can enjoy the Holiday Joy Fest in the Seliana Gathering Hub  There will be a special Snowman item available for Iceborne players. Players will need to land the required number of snowball hits on a fellow hunter to get a snowman head of their own.
There will also be the Seliana Gathering Hub which will be decked out in full festive decor for the duration of the festival. The event armor is the Oolong set for hunters and the adorable Shishi-mai costume for Palicoes. In addition, there will also be other equipment debuting through the festive event.
ALSO READ: The 30 Best MMO And MMORPGs Every Game Lover Should Play In 2019-20