Chandrayaan-2: Lander Vikram intact; ISRO trying to restore link
Chandrayaan 2's lander Vikram is intact and ISRO is trying to restore link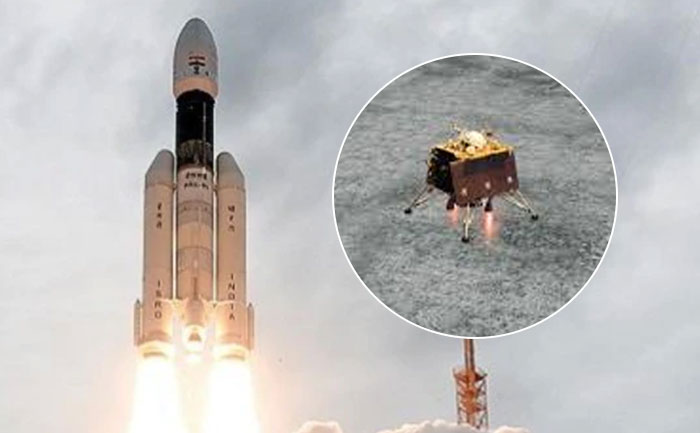 India's second mission to the moon took off on 22nd July from Sriharikota. It was a moment of pride for the nation as the Chandrayaan 2 made its way towards the moon. It was all set to make a soft landing on the South Pole of the moon a place that is still unexplored. But due to a technical hitch, the orbiter lost contact with the lander Vikram minutes before it was to land on the moon.
Yesterday ISRO confirmed that they had located Vikram on the moon surface all thanks to a thermal image clicked by the orbiter. Today, they revealed that the lander is in one piece even though it was a hard landing and is lying in a tilted position. ISRO is trying to restore link with it.
Days after losing contact with the #VikramLander, @isro says it "is intact in a single piece but is tilted." The space agency is attempting to make contact. https://t.co/djjidOtDW2

— Twitter Moments India (@MomentsIndia) September 9, 2019
There is not much of clarity on the exact conditions of the Lander, for ISRO officials are worried that the hard landing might have caused some disruptions from within. For the time being, ISRO has 12 more days to establish communication, as the battery of the Vikram Lander has an expected life of 14 days. The lander is carrying the Pragyan Rover.
The 1,471-kg lander of Chandrayaan 2 is named Vikram after Dr Vikram A Sarabhai, the father of the Indian space program. It is housed in a  27-kg rover a six-wheeled robotic vehicle named Pragyan which translates to 'wisdom' in Sanskrit.
Also Read: Chandrayaan 2: ISRO locates lander Vikram on Moon