Darbar: Companies provide free tickets and declare holiday for watching Rajinikanth film
Multiple companies in Chennai and Bengaluru have given their employees the day off on January 9, 2020 so they can attend screenings of Rajinikanth's film Darbar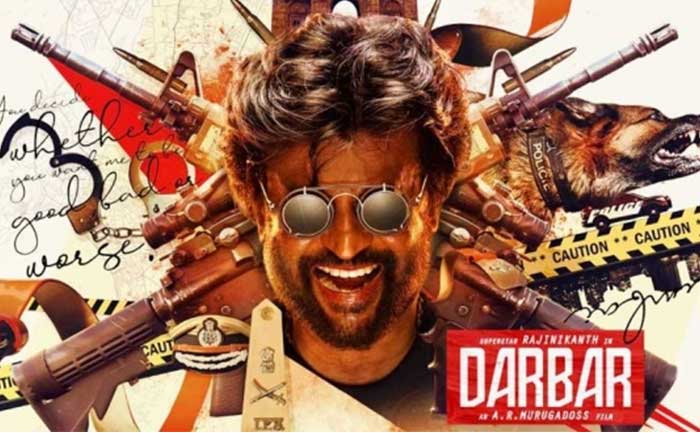 Superstar Rajinikanth's upcoming movie Darbar, which is scheduled to hit the theaters on Pongal 2020 has created a lot of buzz ever since it was announced. The fans of Rajinikanth are eagerly waiting to watch him on the silver screen as a police officer in Darbar.
Excitement is mounting in southern India as Thalaiva's movie is set for release on this Friday. If you are a fan of Rajinikanth, you must know what happens when he has a movie release. Yes, similar to his last year film, Kabali, there are several companies in Channai and Bengaluru have declared holidays on January 9, 2020.
The news of announcing paid leave on Rajinikanth's movie Darbar release date started trickling in that employees from various companies were planning to go on mass sick leave to catch the first day first show of their favourite star's film.
Companies that have declared holiday on January 9, 2020 include My Money Mantra and Star Loans.  You can check out their letter below: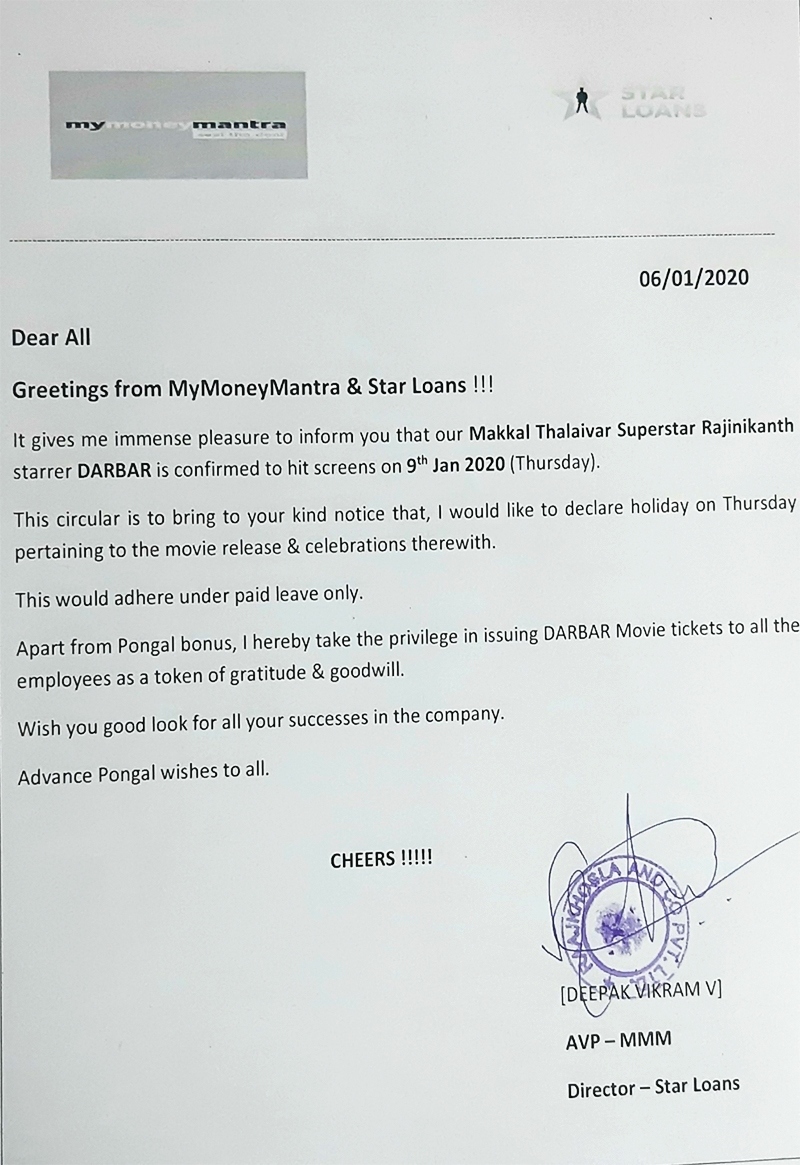 issued notices to that effect include Bangalore-based Opus Waterproofing and Chennai-based Fyndus India Pvt Ltd. Some have even volunteered to provide free tickets in a bid to contain piracy.
Besides declaring holiday on Darbar release date, some companies have even volunteered to provide free tickets of Darbar in a bid to contain piracy.
The superstar is making his comeback on the silver screen after his Pongal 2019 release Petta. Notably, it is hit first movie for which he is collaborated with director AR Murugadoss. The role of leading lady is played by lady superstar Nayanthara.
Also Read: Darbar Actress Nayanthara Opens Up About Her Beau Vignesh Shivan