Congress spokesperson Abhishek Manu Singhvi slams fuel price decrease, terms it 'hypocritical'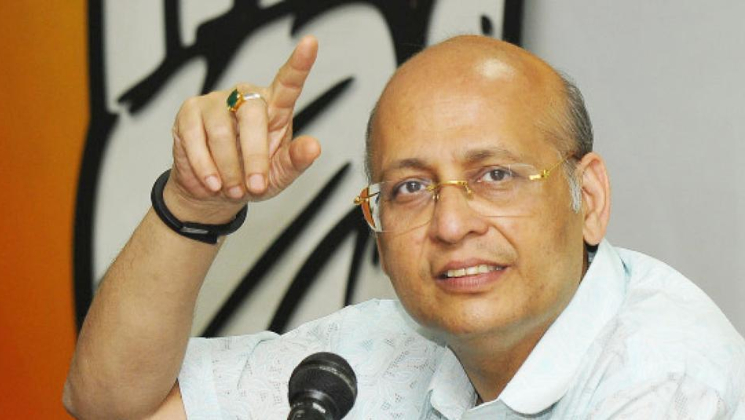 Terming the seven paise cut on a litre of petrol and five paise slash on a litre of diesel as "duplicity" and "hypocrisy" of the Narendra Modi government, the Congress on Friday slammed it for the increase in the price of LPG cylinders.
"We have this great, generous, magnanimous government giving us one paisa a few days ago. Today, they have done five times better and six times better. I congratulate them. We are really overwhelmed.
"We do not know whether to die of happiness or to bend down and prostrate ourselves before this government," said Congress spokesperson Abhishek Manu Singhvi.
"But why are they giving this great bonanza and jackpot with both hands. We have 20 crore customers who take LPG cylinders per month in this country in a family of five.
"…Now the subsidized gas cylinder price has been raised yet again by Rs 2.34 per cylinder and non-subsidised has been increased by Rs 48 per cylinder," he added.
Singhvi said: "In the last three years of this government, Rs 81 increase has been seen in subsidised gas cylinders from Rs 412 per cylinder in 2014 to Rs 493 per cylinder now. In contrast, the UPA government gave a subsidy of Rs 449 per cylinder."
"During their tenure, the international crude prices of gas is 30 per cent lower. This is the duplicity, hypocrisy, utter thick-skinned attitude and insensitivity of this government to the necessities of the aam aadmi. This is their definition of 'achhe din'," he added.
Image Source/ Hindustan Times