Congress slams PM Modi for 'party for Muslim men' remark: demands his apology in Parliament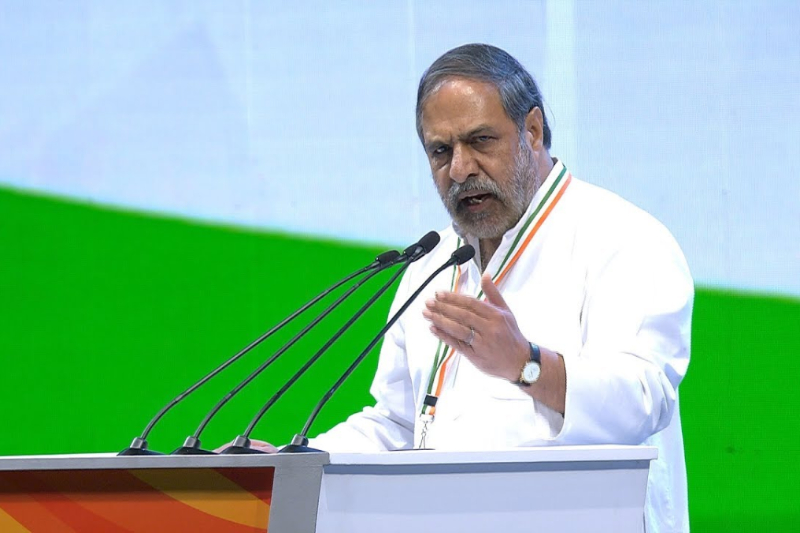 Congress party on Sunday hit out at Prime Minister Narenra Modi and demanded that he should apologise for calling it a party for Muslim men only and said the remark showed his "sick mentality".
Terming the prime minister a "peddler of untruths", the Congress also challenged him to discuss his allegations against the opposition party in Parliament during the Monsoon Session beginning July 18.
Modi during his speech in Azamgarh on Saturday had come down heavily on the Congress over its stand on triple talaq, asking if it was a party for Muslim men alone.
"The prime minister has continuously hurt the dignity of his office. We strictly oppose what he said yesterday. It shows his sick mentality and twisted mindset," senior Congress spokesperson Anand Sharma said.
"His sick mindset is an issue of national concern. The prime minister gives out statements which are wrong as per history and facts and he should apologise for the same, Sharma said.
The Congress appeals to the prime minister to desist from making "false" statements, he added. Sharma said Modi is the prime minister of the entire country and not only of the BJP.
Also read: PM Modi accuses Congress of neglecting farmers for 70 years
He said Modi had "less knowledge of history and writes his own history".
Sharma also said that while the Congress was against triple talaq, his party wanted to follow the rules of the parliamentary system.
"This government has tried time and again to bypass Parliament. They want to get bills approved without the scrutiny of Parliament," he alleged.
The Congress leader said many bills are sent to different committees to ensure that there are no mistakes in formulating laws and questioned how such a process can mean disruption in the process of legislating.
The prime minister had on Saturday said the opposition was stonewalling the government's efforts to secure the life of women, especially Muslim women.
The triple talaq bill has already been passed in the Lower House, but remains pending in the Rajya Sabha amid opposition reservations over it.
Also read: Rajinikanth supports Modi's 'One Nation, One Election'
"The Congress does not need certification of nationalism from somebody who are the descendants of not only non-participants of the freedom movement but also active collaborators of the British," he said.
Sharma also said that he can understand the prime minister's helplessness as he belonged to an ideology, the followers of which had even opposed Mahatma Gandhi.
The Congress also alleged the Modi government provided false data about the upliftment of people from below poverty line.
The prime minister's claim that five crore people have been lifted out of poverty in two years was "laughable", Sharma said.
In fact, after demonetisation and the launch of the GST, crores of people have been thrown below the poverty line, he added.
The Congress leader claimed that 14 crore people were lifted out of the poverty net from 2004 to 2014