Gaming Creator Corinna Kopf Announces Exclusive Deal With Facebook Gaming
Corinna Kopf's first Facebook stream is slated for December 30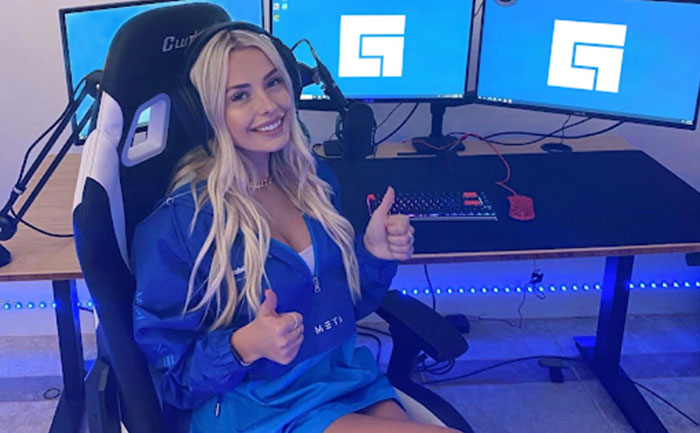 Facebook Gaming has acquired another asset in the form of gaming creator and Instagram Influencer Corinna Kopf who will be moving to the platform. This will undoubtedly be a profitable investment for Facebook Gaming as Corinna Kopf will be bringing her millions of followers over to the platform. She will now be streaming exclusively on Facebook Gaming, quitting Twitch to do so. Her first Facebook stream is scheduled to take place on December 30.
However, Corinna Kopf isn't the first Twitch creator to jump sides to Facebook Gaming. Jeremy "DisguisedToast" Wang was one of the popular Twitch streamers to switch to Facebook Gaming. In addition, Gonzalo "ZeRo" Barrios, NexxuzHD and Lolito FDEZ all decided to move away from Twitch for Facebook Gaming. Twitch has also lost popular streamers like Tyler "Ninja" Blevins and Michael "Shroud" Grzesiek to Mixer.
There are no details available on the kind of deal Corinna Kopf has struck with Facebook Gaming but the creator did send out a quote about her move.
"As a female gamer, it's so important for me to find a home that not only empowers myself, but also my community, to make a positive impact in the gaming world," said Corinna Kopf. "Gaming has become a huge part of my life over the last year, and I'm excited to livestream on Facebook Gaming while also continuing to create content across many other platforms, including Instagram. My biggest goal for 2020 has been expanding my gaming career as a streamer and that's why I am so excited to be partnering with Facebook Gaming because they are giving me the support and tools to help take it to the next level"
ALSO READ: Dr DisRespect Look Alike Found Streaming On Mixer