Friends: Courtney Cox shares a throwback pic that will turn you nostalgic
Friends star Courtney Cox shares an unseen BTS pic that was taken when the cast went to Las Vegas much before the show launch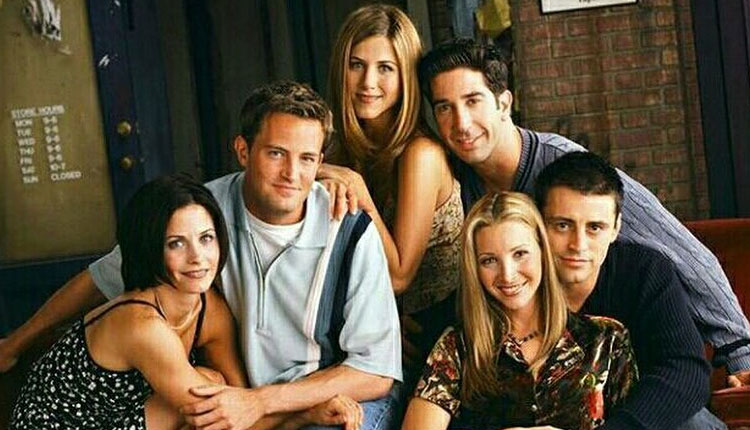 Friends one of the most popular television show had made Ross, Rachael, Joey, Monica, and Phoebe household names. Recently actress Courtney Cox aka Monica shared an adorable throwback picture on her Instagram handle that is a treat for the fans of the popular show.
The Friends star captioned the same as, "The one where the six of us went to Vegas and no one knew we were F.R.I.E.N.D.S yet #tbt #beforeitaired #lovetheseguys."
Check out the picture here:
The picture that showcases a much younger looking cast was from their trip to Las Vegas much before the show was aired. In the viral photo, we can see Cox, Lisa Kudrow, Jennifer Aniston, David Schwimmer, Matt LeBlanc and Matthew Perry sitting together and chilling on a private jet.
As per reports, the photo was snapped after an episode was filmed but before it was aired. It was clicked during their trip to Las Vegas which was organized by director James Burrows so that they could know each other a little better.
During a mini Friends reunion, in February 2016, the director recalled about the jaunt and revealed why he took them for a trip. He further added that he said something to the actors that went on to be prophetic.
He had said, "We ate at Caesar's Palace in Spago. I had me and six of them and I said — I don't know why I said this — I said, 'This is your last shot at anonymity. Once the show comes on the air, you guys will never be able to go anywhere without being hounded."
After the dinner, the director sent them to a casino to bond.
He said, "I asked them, "Do you want to gamble?" and they said, "Yes." I said, "Okay, go ahead." And all six of them didn't have any money so they each wrote me checks for $200 and I cashed them. And that was it. They came back and premiered and they don't have a shot of anonymity anymore."
FRIENDS will mark 25 years as the show had premiered on September 22 in the year 1994 on NBC.
Also Read: How To Download 'WhatsApp Status' Images And Videos Of Your Friends