Covid-19 Pandemic: India's cases hit 4 million mark
Coronavirus Pandemic: India reports 86,432 cases in last 24 hours, total infections cross 40 lakh mark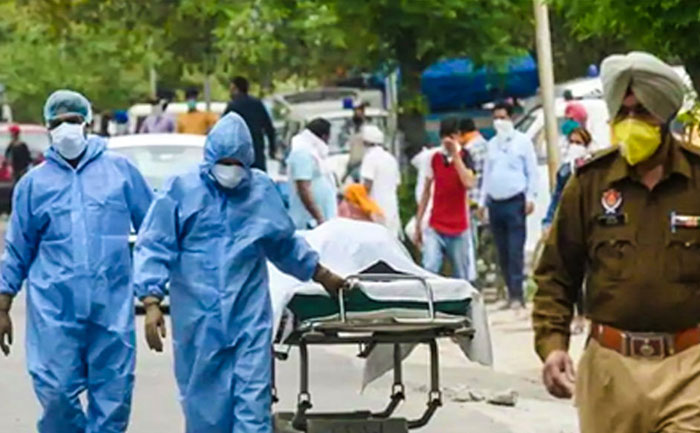 The Covid-19 cases in India have raced past 4 million on Friday, just 13 days after hitting the 3 million mark. At present, the total number of coronavirus cases have reached 40,23,179. The total number of cases now stand about 70,000 behind Brazil, the world's second-worst affected nation after the United States.
\The nation has recorded 86,432 infections in the last 24 hours. With 1,089 fresh deaths, the toll reached 69,561. At present, India has 8,46,395 active cases with 31,07,223 people recovered. India has been reporting more than 80,000 cases per day for the last three days now.
Maharashtra, Andhra Pradesh, Karnataka, Tamil Nadu, and Uttar Pradesh are the five states which reported the highest number of cases on Friday. These five states account for over 62 percent of the active cases, according to the Health Ministry.
India's total of those cured of the disease also crossed three million today.
As per the health ministry statement, "With the recovery of 66,659 in the last 24 hours, India has continued its trajectory of posting more than 60,000 recoveries for the eighth consecutive day. The recovery rate amongst the COVID-19 patients is 77.15 per cent demonstrating that the number of patients recovering is on a steady rise over the past several months."
Globally, the novel coronavirus has infected 26,521,304 people and claimed the lives of 873,131 people so far. As many as 17,638,249 have recovered.
On the vaccine front, the Russian vaccine for novel coronavirus was found to be safe. It has also triggered a "strong" immune response, according to results of phase-1 and phase-2 clinical trials. It is as per a report published in Lancet.
Also Read: Russia COVID-19 vaccine produces immune response, has no side effects