Cricketer Ravindra Jadeja's wife's car meets with an accident, gets assaulted by cops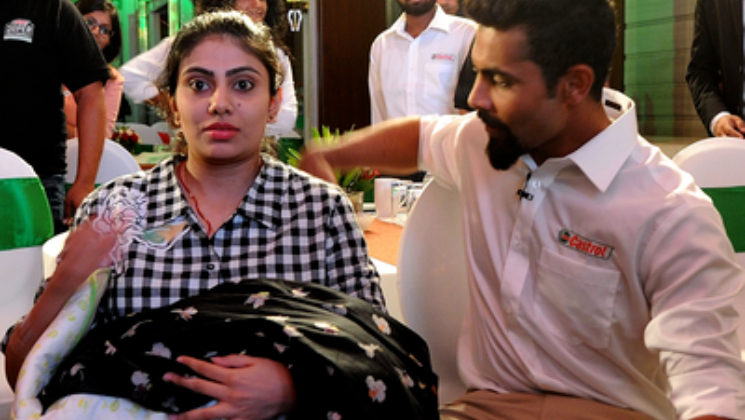 Indian All-rounder cricketer Ravindra Jadeja's wife Reeva Jadeja was in Gujarat, Jamnagar on Monday when her car was met with an accident, where she was allegedly assaulted by a Police Constable.
The police have taken Constable Sanjay Ahir, the constable in connection to the accident into custody.
Jamnagar district superintendent of police Pradeep Sejul said, "The said incident occurred in Saru Section road in Jamnagar, Reeva's car was suddenly hit by a motorcycle of the constable who attacked her".
He also said, "The policeman physically assaulted Reeva Jadeja after her car hit his motorbike. We are providing all possible help to her and will take strict action against the policeman,".
Image Source – TOI