Daily Horoscope 18th April 2020: Check Astrological Prediction For All Zodiac Signs
Check out today's Horoscope for all the zodiac signs.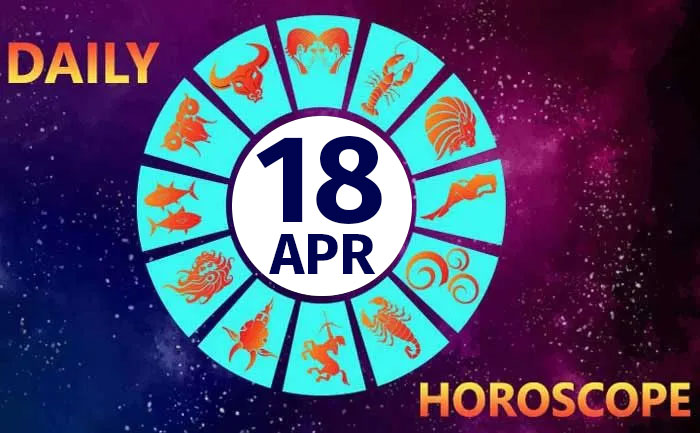 Horoscope Today, April, 18th, 2020: IF TODAY IS YOUR  BIRTHDAY: Your radical number is 9. Being an Aries born on April 18th, you can be defined by a generous and optimistic nature. There is little you would not give to a loved one in need.  18 April birthday personality is infectious and enthusiastic contrary to popular belief. Lucky day for you is Tuesday. Lucky numbers are 1, 2, 14, 17, 27. Red is the lucky color for you.
In this article, we have brought you today's astrological predictions for all the sun signs like Gemini, Scorpio, Leo, Taurus, Cancer, and others. Check out the astrological prediction for all zodiac signs.
 Horoscope Today, April 18, 2020: Check today's astrological prediction from all sun signs
Daily Aries Horoscope:
Important news will make your day.  A pending court case will be settled in your favor. A little effort in the career today will give rich dividends tomorrow. You may sacrifice your comfort for getting back in shape by starting an exercise regimen. A stressful situation on the domestic front will be successfully overcome. Try to be honest and open with your partner.Lucky Colour: Violet
Daily Taurus Horoscope:
Daily GEMINI Horoscope:
Time will seem to slow down to a crawl and nothing would move fast enough to suit your mood. But if you try to hurry up the process, you can completely mess up your agenda. Try starting the day with some calming exercises to control your energy.  A favourable development on the social front may leave you in a highly excited state!  Romance thrills, but can distract you from other important pursuits. Lucky Colour: Parrot Green
Daily CANCER Horoscope:
You may be motivated to come back in shape and take some sport or physical activity.   Someone important may give you a chance at something that you had been hoping for.  Efforts for improving your financial condition will show positive signs.  Romantic mood prevails today, small meaningful gestures will go a long way today. Lucky Colour: Cream
Daily LEO Horoscope:
You will feel much fitter than before, as your efforts on the health front succeed. Your charm and wit is likely to dazzle all. The day will be relaxed and free of pressure. There are chances of making significant monetary gains today,  You may want to invest money in some funds but do not forget to take the right guidance first.  Major changes are indicated on the relationship front today. You are likely to fall in love soon. Lucky Colour: Violet
Daily VIRGO Horoscope:
Homemakers are likely to exercise their initiative in bringing about a few changes. Junking the junk food and adopting a balanced diet is advised in the interest of overall health.  Cutting corners and tightening purse strings will be required to tide over a bad monetary spell. There is someone close to you who wants to be your lover. But you wish to keep it to friendship only. Lucky Colour: Orange
Daily LIBRA Horoscope:
Keeping fit can become your focus, for which you may want to experiment with a regular work out schedule.  You may need to be more visible on the work front to get noticed by people who matter.  Family tensions will soon get replaced by peace and tranquillity at home. You are going to discover a new dimension in your relationship. Lucky Colour: Lemon
Daily SCORPIO Horoscope:
Those working out with the aim of building their body are soon likely to succeed.   You will need to take one step at a time, as rushing things may not serve your purpose. You will be able to motivate a family youngster to give in his or her best in a competition. Person you are in love with will offer you something you just can't refuse! The singles may have a strong piece of luck in finding their better half today Lucky Colour: Ivory
Daily SAGITTARIUS Horoscope:
You are likely to become more responsible where health is concerned and reap rich rewards.  There is a distinct possibility of a raise or promotion for those in government service.  Your independent ways can put a strain on romantic relationship. The connection with your soul mate seems to be fading away due to work pressures. Lucky Colour: Magenta
Daily CAPRICORN Horoscope:
Despite apprehensions, you will be able to get rid of a health problem facing you. At work, you will have your way and revive the projects that had been shelved for long.  Romance will be on the rocks due to your interest in a married person. Take special pains to ignite the flames of passion with your beau of many years! Lucky Colour: Golden Brown
Daily AQUARIUS Horoscope:
Taking up an exercise regimen is on the cards for some in their quest for total fitness. Doing someone a good turn on the social front is likely to be paid back in the same coin at a later date.  Follow your intuition under circumstances where logical thinking has no scope. Stir away from any arguments as they may create a problem for you later.. Romantic bonds are set to become stronger through your own efforts. Lucky Colour: Chocolate
Daily PISCES Horoscope:
New energy will now begin to work in your life. You will suddenly find that balancing family and career issues have become extremely easy.  You will also be able to resolve any ambivalent feeling towards those near to you both in workplace and in the family.  Professionals looking for a job switch can expect to get a good break. Romantic encounters are quite possible today. Lucky Colour: Light Yellow
Also Read:  Aries Love Horoscope 2020: Personality, Traits, Compatibility & Celebs Born Under This Zodiac