Daily Horoscope 20th Jan 2021: Check Astrological Prediction For All Zodiac Sign
Check out today's Horoscope for all the zodiac signs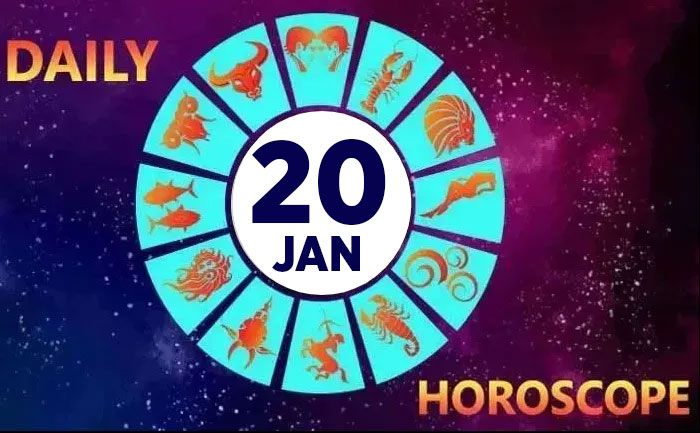 Horoscope Today, January 20 2021: IF TODAY IS YOUR  BIRTHDAY: Your lucky number is 2. If you are born on the 20th of January, your Zodiac sign is Aquarius. As an Aquarius born on January 20, you are a cusp sign. You have some traits of Capricorn while embodying more traits of the Aquarius. You are able to discuss hopes and dreams and big issues in a way that resonates with people.  You also are a very steady person as far as your goals and objectives are concerned. Imperial Green is your governing colour,17, 32, 49, 62 and 82 are your lucky numbers.
In this article, we have brought you today's astrological predictions for all the sun signs like Gemini, Scorpio, Leo, Taurus, Cancer, and others. Check out the astrological prediction for all zodiac signs.
 HoroscopeToday, January 20, 2021: Check today's astrological prediction from all sun signs
Daily Aries Horoscope:
You can look forward to a fantastic day ahead, dear Aries. Today you will be in a mood to explore the far corners of your own mind and personality and the insight that you gain will help you improve every sphere of your life.  A bright shade of Red will prove to be lucky for you.
Daily Taurus Horoscope:
You need to be generous with your time and energy today.  You like to be in a relationship that doesn't beat about the bush.  There is also a possibility that someone new may enter your life and this may be one of the reasons to make you smile today.  Green will be your lucky colour for today.
Daily GEMINI Horoscope:
Some of you may have a strong urge to touch base with your inner self. It is likely you may want to spend some time by yourself. Doing so will help you in your quest to connect with your soul. Take this well-deserved break to relax. Wearing bright orange will enable you to attract positive cosmic energy.
  Daily CANCER Horoscope:
Your mental energy will be at its peak today. Even though you may have to face some hurdles and roadblocks on your way, you will see opportunities even in problems.   Quarrels over nothing could result, which could raise your blood pressure. Wear something in Silver Grey to attract happiness.
Daily Horoscope LEO:
You may be prone to losing your temper. You may find yourself annoyed over small matters today. It would be best to wait out a few days if you have an important decision to make. Confusion may reign today as you try to glean some information. Light blue is your lucky colour for the day.
Daily VIRGO Horoscope:
Some of you feel content and satisfied. You may bump into old friends or meet some relatives you haven't met for a long time now. This may be a reason for your happiness today. You might also be in the midst of an exciting creative project with a partner.  Blue will be your lucky color for today.
Daily LIBRA Horoscope:
Some of you may feel emotionally stable and you may be feeling confident to take on the world, use these positive times according to your advantage. Set a plan for what you want to get accomplished, you will find that you can be quite productive.  Your lucky colour for the day is red.
Daily SCORPIO Horoscope:
Today will find you renewing old ties and forming new bonds. You may also receive a gift from a good friend today. The colour silver is lucky for you.  Communication isn't likely to run smoothly, so you may have to make an effort to choose the right words,
Daily SAGITTARIUS Horoscope:
Feelings of confusion and doubt may overwhelm you. You may be required to make some tough decisions.  You should identify any reason why you may be feeling this way and work towards making things better. Wear something in grey for good luck.
Daily CAPRICORN Horoscope:
Your intellectual output will be high today and it will be good for business and you are likely to see profits on the rise. A recent partnership, especially with a friend, will give you profits. The very process of writing could open doors for you. The colour Black will prove lucky for you today.
Daily AQUARIUS Horoscope:
You may feel a little impatient today prone to losing your temper. But you must be generous to others and not let your mood interfere.  Show your generous and kind nature to others and things will sort out. Wearing yellow will help you attract a lot of luck.
Daily Horoscope PISCES
Some of you may be feeling positive and may gain clarity on some issues which have confused you in the past. Make the most out of this positive time and use it according to your advantage. The colour orange is lucky for you.
Also Read:  Capricorn Love Horoscope 2020: Personality, Traits, Compatibility & Celebs Born Under This daily horoscope December 23 Zodiac Sign