Daily Horoscope 25th Jan 2021: Check Astrological Prediction For All Zodiac Sign
Check out today's Horoscope for all the zodiac signs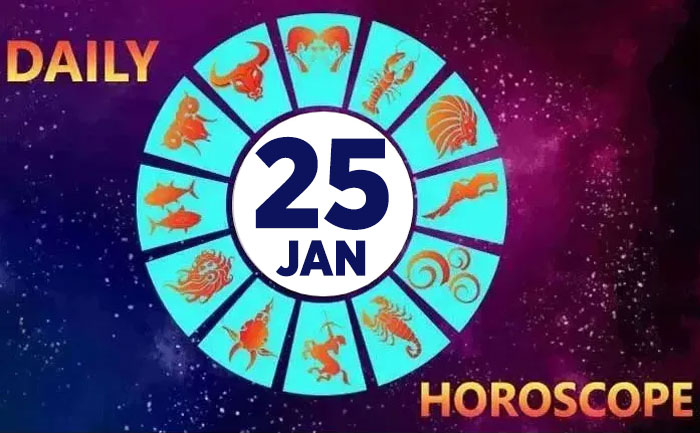 Horoscope Today, January 25 2021: IF TODAY IS YOUR  BIRTHDAY: Your lucky number is 7. JANUARY 25 birthday horoscope predicts that you personify the word originality. Being an Aquarius born on January 25 birthday, you have a profound vision of how things should work and you also have a tremendous ability to persuade. you have a tremendous ability to persuade. Your lucky numbers are 8, 10, 22, 24, 52 and 84 and lucky colour for you is Gold.
In this article, we have brought you today's astrological predictions for all the sun signs like Gemini, Scorpio, Leo, Taurus, Cancer, and others. Check out the astrological prediction for all zodiac signs.
 HoroscopeToday, January 25, 2021: Check today's astrological prediction from all sun signs
Daily Aries Horoscope:
Being fun-loving and entertaining, many people take your confidence for granted. But actually, deep inside you, you have your own fears and moments of weakness. Today, you may be upset about the behavior of your colleagues or seniors. Confide in your siblings and you will get their love and support. Wear shades of light green to attract positive cosmic energy.  You are feeling romantic today and are looking for the partner of your dreams.
Daily Taurus Horoscope:
If there is one thing that keeps you going in your work, it is your desire for financial stability. Today something will shake your confidence as you realize that there is something amiss about your plans for saving for the future.  Do not be tempted to indulge in those finer things, which you cannot afford. Wear something in white to attract positive energy. Today you may find yourself on a date with someone new. This date is likely to go very well.
Daily GEMINI Horoscope:
The Moon in your own sign is going to make you romantically inclined towards your partner and you will both decide today, that it is time to seal this relationship forever.  Some Gemini can find their soul mate and turn on their charm fully.  Gemini; Stop flirting with others while you are with your partner. Aqua blue is going to be your lucky colour today.  Singles should be a little guarded today about those who are making advances as it may not, in fact, be genuine.
  Daily CANCER Horoscope:
You are not very judgmental and are always open to criticism and suggestions to improve. In order to not antagonize people, you like to go with the flow. But today, you will not be supportive of your friends or family's idea of some change in plan.  It is good to take a stand sometimes, Cancer, and not always bend over backward to adjust people. Wear something in blue to surround yourself with positive cosmic energy.  You may find yourself going out on an exciting date.
Daily Horoscope LEO:
There could be a major project coming up at your workplace Leo. But although you are confident of your abilities to deliver, you will also be worried as you will really need to prove yourself. Rest assured you will easily bring it successfully to its completion. Wear something in burgundy red to attract positive cosmic energy. Today has some romantic opportunities in store for you. If you work, keep your eyes out for that special someone in your department.
Daily VIRGO Horoscope:
Today, you may feel burdened with a decision you need to make about your work. You may be given a choice of working on some new assignments or projects from which you stand to gain a lot.  Take a little time to think this through thoroughly, Virgo and take some guidance from someone. Wear pink to attract positive cosmic energy today.  Today you will find that a social outing that you go on takes a romantic turn when you meet a special someone.
Daily LIBRA Horoscope:
You may be feeling a little wistful today Libra, as you miss the presence of a sibling or a close friend who moved away from you because of some misunderstanding.  Sometimes your indecisiveness about a situation takes the choice away from your hands. But it is never too late to patch up an old relationship. Make your first move. Wear something in dark grey to attract positive cosmic energy.  Today, many of those who had lost hope on love find that their desires are reignited.
Daily SCORPIO Horoscope:
Today, you might feel like taking a break out of your routine and do something different. You may get an itch to switch your job and in between take a break. Since you enjoy your family and like taking care of them, you could decide on using the break to spend more time around them.  Wear something in indigo to attract positive energy.  today You are likely to meet someone new and interesting who currently resides far away from you.
Daily SAGITTARIUS Horoscope:
Today you would feel courageous enough to put your foot down and not take the onus of a botched up project that you have been made to feel guilty about. Having done this, your mind will feel relaxed and you may want to take a small break from your work and set off into the unknown. Avoid wearing the colour dark blue. If you are single you may be feeling a bit confused about how to communicate your feelings to someone you have your eye on.
Daily CAPRICORN Horoscope:
You have been getting frustrated with the environment at your workplace and you want to put your foot down about certain unacceptable attitude of your co-workers.  Use your 'finely honed' organizational skills to lay down certain rules.  Make use of your capacity for taking tough decisions.  Wear something in blue to attract good fortune You are feeling quite romantic these days. Keep focused on your partner, and you will see your efforts pay off in due course
Daily AQUARIUS Horoscope:
You have always liked to be independent and do your own thing but are stuck in an organization, working with a team for someone else. Hitch up your pants, Aquarius. An opportunity has presented itself, where your progressive thinking, balanced by practicality, can be used effectively to present the project. Wearing anything in yellow will prove lucky for you. Today you will be the center of attention and you may be surprised that you cannot decide how to choose between multiple potential partners!
Daily Horoscope PISCES
Life will feel like a blessing, with everything going right. A positive and humane environment will surround you. With your positivity, you seem to have brought out the best in the people who have been associated with you.  Those working in a team will find the workforce to be very cooperative.  Those in relationships will feel they have connected deeper with their soul mate today. Wear something in brown for good luck today. You may appear attractive to a person you have known who now sees you in a whole new light.
Also Read: Aquarius Love Horoscope 2020: Personality, Traits, Compatibility & Celebs Born Under This Zodiac Sign