Daily Horoscope 21st Jan 2021: Check Astrological Prediction For All Zodiac Sign
Check out today's Horoscope for all the zodiac signs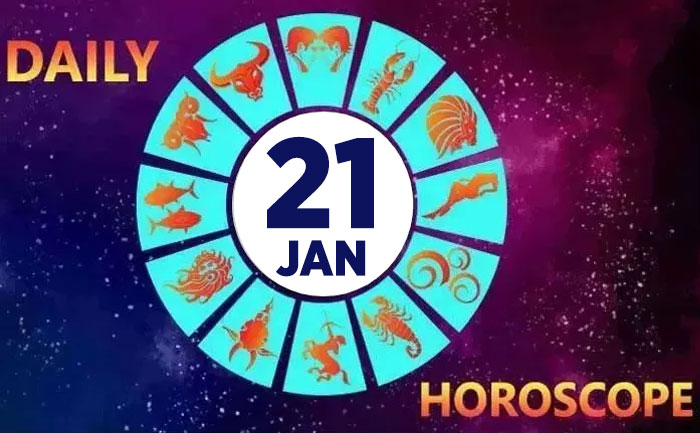 Horoscope Today, January 21 2021: IF TODAY IS YOUR  BIRTHDAY: Your lucky number is 3. Being an Aquarius born on January 21st, you are known for your originality and versatile personality.  You walk into a room and own it. You are one famous personality. Lovers born on the 21st of January are very compassionate, very passionate, and quite selfless. The lucky colour for those born on January 21 is represented by the colour Black. The luckiest numbers for those born on the 21st of January are 1, 3, 6, 23 and 58.
In this article, we have brought you today's astrological predictions for all the sun signs like Gemini, Scorpio, Leo, Taurus, Cancer, and others. Check out the astrological prediction for all zodiac signs.
 HoroscopeToday, January 20, 2021: Check today's astrological prediction from all sun signs
Daily Aries Horoscope:
You have made special efforts to improve your domestic life and today you will see that this has made all the difference in the world. It is high time for you to concentrate fully on your work. Watch out because there are chances that you may waste some time and vital energy in unproductive work. Today will be a very romantic day for you.
Daily Taurus Horoscope:
You can expect a good day ahead of you and this planetary transit will make you feel optimistic and positive. It will be in your interest if you don`t undertake any new assignments right now and instead focus your attention on completing existing projects. For couples, recent tension caused by influences outside of the relationship should dissipate today.
Daily GEMINI Horoscope:
A lot of pressure may be coming your way from many sides, including work and home. This may keep you in a grumpy mood. Today you may find that you have a lot to do but not enough time on your hands to do it. If you are in a relationship you will find that today is a day you share much with each other.
  Daily CANCER Horoscope:
Today you may find yourself in the position of lending a much-needed ear to a friend who needs to talk. A powerful urge to explore new horizons will raise your career prospects today. Couples will find themselves completely in tune with one another and will experience great harmony in their relationship.
Daily Horoscope LEO:
You could be feeling upset and frustrated this may be due to the financial losses that have taken place due to your own unwise choices. Allowing the opportunity to slip from your hands may make you regret it later, whereas seizing it now will usher in a bright future for you. Today your love life hits a high note.
Daily VIRGO Horoscope:
It is likely that you may make acquaintances with a few important people you meet professionally making you confident. Your communicative skills and capability to judge the situation fairly will charm them. Today you are likely to receive a small token of your partner`s affection today that will have you grinning from ear to ear.
Daily LIBRA Horoscope:
This may be one of those rare days where you will not be in a mood to do anything serious. The usual humdrum of everyday life may not be very appealing to you right now. Today you need to make sure that dullness and boredom do not enter into your love life. Try to find a creative way to infuse some fun and excitement back into your romantic relationship.
Daily SCORPIO Horoscope:
Some of you may feel confused regarding a few things in your life. However, your loved ones may be there to support you and they wouldn't hesitate to help you today.  Devote your time and professional skills to achieve the desired results. Spend an evening in the quiet and loving company of your partner.
Daily SAGITTARIUS Horoscope:
You will be in a confused and depressed state of mind as your business or project does not bring you fruitful results. Today, testing times on the professional front would give you an opportunity to use your innovation and creativity to turn problems into opportunities. You will find your home to be a very happy and loving place to be at this time.
Daily CAPRICORN Horoscope:
You will be in a happy and cheerful mood and will likely remain the same throughout, as today an all-round happy and prosperous day lies ahead. An important journey undertaken for work is likely to bring positive results. This day may bring a special occasion for you for and your partner.
Daily AQUARIUS Horoscope:
You will be in a happy mood and your loved ones will keep you in good spirits, dear Aquarius. Grab a challenging and rewarding career opportunity that comes your way today. For those of you struggling through a long-distance relationship, you may get some very surprising news today
Daily Horoscope PISCES
Grab a challenging and rewarding career opportunity that comes your way today. Some healthy competition at work may motivate you to exhibit your real talent. This will encourage you to work to your full potential. Today you are able to reconnect with your partner in ways you haven`t been able to recently,
Also Read: Aquarius Love Horoscope 2020: Personality, Traits, Compatibility & Celebs Born Under This Zodiac Sign