Daily Horoscope 31stMay 2020: Check Astrological Prediction For All Zodiac Signs
Check out today's Horoscope for all the zodiac signs.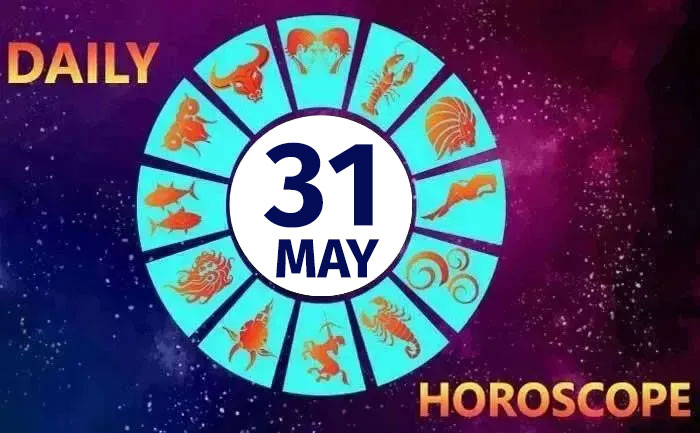 Horoscope Today, May 31st, 2020: IF TODAY IS YOUR  BIRTHDAY: Your radical number is 4. Being a Gemini born on May 31st, you are creative and witty but also surprisingly methodical. You can be shrewd and very capable of tremendous creativity and a dextrous personality. You trust your intuition. Lucky day: Wednesday. Lucky numbers: 3, 6, 15, 17, 26.
In this article, we have brought you today's astrological predictions for all the sun signs like Gemini, Scorpio, Leo, Taurus, Cancer, and others. Check out the astrological prediction for all zodiac signs.
 Horoscope Today, May 31, 2020: Check today's astrological prediction from all sun signs
Daily Aries Horoscope:
Students will do good on the academic front. The day will be favourable for any work that you take up.  Those in the teaching profession will get a chance to earn something extra on the side.  Today you are going to be glowing and glamorous. Open your mind to share your philosophies and ideas today. Love is on your horizon!  Lucky Colour: Dark Turquoise
Daily Taurus Horoscope:
Daily GEMINI Horoscope:
Getting money from the least expected source is likely.  Health remains satisfactory.   You can start something new, finish a project which had been taking up a lot of your time.  Enjoy a time of romance and simple pleasures with your partner.  Money is going to be a little tight in the coming few days. Lucky Colour: Light Brown
Daily CANCER Horoscope:
Although symbolized by the Bull, you are not someone who will charge at every provocation. There are chances of a rise in your social prestige and popularity. An excessive workload may create physical and mental weakness and debility.  You must avoid wearing anything blue in colour.
Daily LEO Horoscope:
There will be some health-related problems.  Spend your money wisely only after careful consideration. There will be an excessive workload on your shoulders. Known for your wandering eye, your own guilt can drive you to jealousy.  Today could make you green with envy as you see your loved one with someone else. Lucky Colour:  lavender.
Daily VIRGO Horoscope:
A prize or cash award can be expected by those participating in a competition. Meditation can work wonders for your health if done regularly.  An entertaining trip will help drive away the blues. Misunderstandings and interventions by a third party can create serious upheavals in your love life.  Keep an eye on your associates today. Lucky Colour: Violet
Daily LIBRA Horoscope:
Things will remain normal in the workplace and traders will ear greater profit. Your life partner will support you fully. Today you will be worried about your own health. And typically you will nurse your own self without bothering anyone else in the family.  Blue will prove to be lucky for you today. Lucky Colour: Chocolate
Daily SCORPIO Horoscope:
Things will remain normal in the workplace.  Students are likely to get mixed results today. There will be chances of stomach-related problems on the health front. Today may make you feel that your partner is being too demanding of your time and energy. You may want to seek some freedom. The colour Blue will bring some much-needed peace.
Daily SAGITTARIUS Horoscope:
You may head for an unplanned adventurous trip. A promotion you have been expecting for long is round the corner. A fitness regime may get going in fits and starts. You are likely to come in contact with someone who will prove to be very influential in your future career life. Lucky Colour: Maroon
Daily CAPRICORN Horoscope:
You may get somewhat worried about your mother's health. You will also remain depressed about pointless issues.  Today, you may be absolutely tired of being a 'people pleaser' as it may have stretched your own inner tranquility to its own limit. You need to destress too. Lucky Colour: Rose
Daily AQUARIUS Horoscope:
This will be a productive day in the workplace for you. You will complete a lot of your work if you maintain a strict check on your speech and conduct. Yoga or alternative therapies will prove beneficial in keeping minor ailments at bay.  Today,  some friends or colleagues will play a low down trick on you. Lucky Colour: Saffron
Daily PISCES Horoscope:
A financial transaction may take more time than expected. A close friend may share some vital secrets with you. Workload may make you spend extra hours at work. Today you may meet someone whom you have been dreaming of. Do not forget to subtly give a hint about your liking for that person. Lucky Colour: Light Yellow
Also Read:  Gemini Love Horoscope 2020: Personality, Traits, Compatibility & Celebs Born Under This Zodiac Sign