Daily Horoscope 2nd Aug 2020: Check Astrological Prediction For All Zodiac Signs
Check out today's Horoscope for all the zodiac signs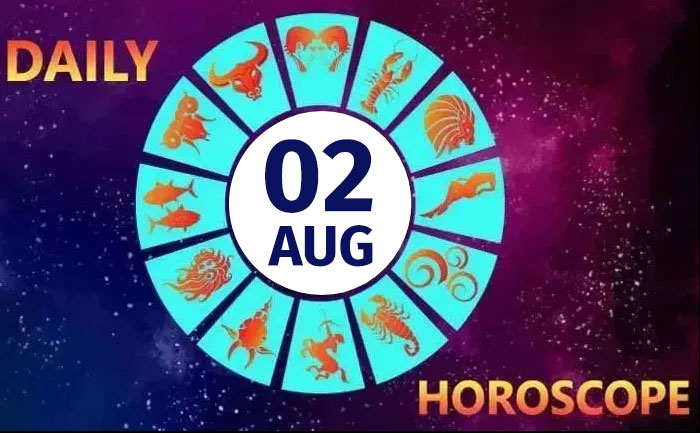 Horoscope Today, August 2, 2020: IF TODAY IS YOUR  BIRTHDAY: Your radical number is 2. As a Leo born on August 2nd, you are wilful and generous. You have a brave personality and are rarely giving up, even when the chances are not necessarily in your favour. You are charming, funny, and creative. People love to spend time in your company. The lucky color for those born on the 2nd of August is represented by Sienna. The luckiest numbers for those born on the 2nd of August are – 18, 88, 89, 53 and 33.
In this article, we have brought you today's astrological predictions for all the sun signs like Gemini, Scorpio, Leo, Taurus, Cancer, and others. Check out the astrological prediction for all zodiac signs.
 HoroscopeToday, August 2, 2020: Check today's astrological prediction from all sun signs
Daily Aries Horoscope:
Your ideas, which may sound vague to your co-workers, may have got rejected by your seniors, making you feel hurt.  Do not fret. Find out why the others are not open to it. Just try and take a trusted person's opinion on this  Wearing anything in blue colour will attract positive cosmic energy.  Today you can look forward to creating some lovely memories in your romantic life. The memories of time spent with a loved one will stay with you for many years to come.
Daily Taurus Horoscope:
Today, you may be confused about your work. You may have proposed two alternatives to go about the task and there could be confusion about which one to go ahead with.  Take a break, and then think again with a fresh mind.  Lucky colour of the day is forest green. For those in a committed relationship, you will find today that you and your partner are on the same wavelength. This is a day of normalcy, without any major ups or downs, Enjoy it!
Daily GEMINI Horoscope:
Success and you go hand in hand. When you take up any task, you make sure you follow it up to the very end.  But you are not one who will just take up anything new without going into the 'nitty-gritties` of it.  Since you are so cautious about everything, you seldom make mistakes. You have the hallmark of a great businessman. The lucky colour of the day is purple. Enjoy today with your beloved.
 Daily CANCER Horoscope:
Your gambling streak could coax you to try your hand at making some fast bucks. You may get creative with shortcuts to mint wealth. You enjoy taking risks and are very optimistic about the outcomes. Just be careful you do not want to face a financial crunch.  Put on anything silver-grey in colour and you will end up attracting a lot of positivity throughout the day.  Today you may receive a gift from your loved one.
Daily LEO Horoscope:
You can be quite a loner when you want to be. You will just move away from people and settle down to brood over whatever upset you. Today you will be short-tempered. Maybe someone rubbed you the wrong way.  Since you are very sensitive, people's barbs sting you quite badly. While it may be okay to retreat into your cove,  try and not react to people's taunts. Try wearing a lighter shade of green as that would help attract a lot of positive energy. Today make sure you take time out for a date with your partner.
Daily VIRGO Horoscope:
Notorious for being cool and collected, you rarely lose your temper. But today could get you in an altercation with someone.  Some of you may decide today that you have had enough of sorting out other peoples' problems and you need some time out. This is a good decision. Your lucky color today is blue.  Romance may not be at its best today, you will need to make some effort to improve it.  You will find that after you focus only on each other for a while your relationship feels rejuvenated.
Daily LIBRA Horoscope:
Being committed to your work, you like to spend more time behind the desk than socializing. Crowds make you uncomfortable and you end up eventually in a corner with a few close friends.  Some of you may prefer to party with the family.  Your lucky colour for today is brown.  Today you and your partner will want to be at your very best for each other. Show your partner how much you care.
Daily SCORPIO Horoscope:
You made your stance clear to your partner before getting into the relationship that it is going to be about you all the way. You are the provider for the family and the others better respect that. Today, you may get you into an argument with a loved one. But you need to be reasonable sometimes. Wearing black will help you attract positive energy.  Today in your romantic life you will find that you need to loosen up a bit and stop holding your partners to an unattainable standard.
Daily SAGITTARIUS Horoscope:
You really must stop thinking negative. You are emotional and sensitive and can go into depression easily. With so much love and compassion that you have inside you; you just need to conquer your fear, that's all.  Wearing off white will prove to be lucky for you. Today if you put effort into your relationships, you will see how much your loved ones care for you in return. Enjoy it!
Daily CAPRICORN Horoscope:
Being fickle-minded about most things, you are never sure of what you really want in life. You may be prone to being argumentative and contrarian today and will need to fight these tendencies. Today you will feel insecure about your relationship with your partner. While you have enjoyed being associated with him/her, today the smallest thing about them may be making you overreact unnecessarily.  Avoid wearing the colour yellow today!
Daily AQUARIUS Horoscope:
Ego and you go hand in hand. You are proud of your achievements and no doubt, work hard for it too. You are an ambitious person and so reliable. It's why people believe in your abilities.  Enjoy the stellar career coming your way. Wear turquoise to bring about a sense of serenity  Today you may meet someone who intrigues you. Take your time. Make sure you don`t get into anything that would be meaningless from the outset.
Daily PISCES Horoscope:
Living life at your own leisurely pace, you can be quite strong-headed sometimes. Today,  you will be in high spirits and some of you may agree to visit relatives.  Others may join their friends for an activity, which was not of their choice. People will love this compromising nature of yours. Wearing rose pink colour will prove lucky for you. Today make sure if you are starting a new relationship that you assess all the pros and cons.
Also Read: Leo Love Horoscope 2020: Personality, Traits, Compatibility & Celebs Born Under This