Daily Horoscope 28th June 2020: Check Astrological Prediction For All Zodiac Signs
Check out today's Horoscope for all the zodiac signs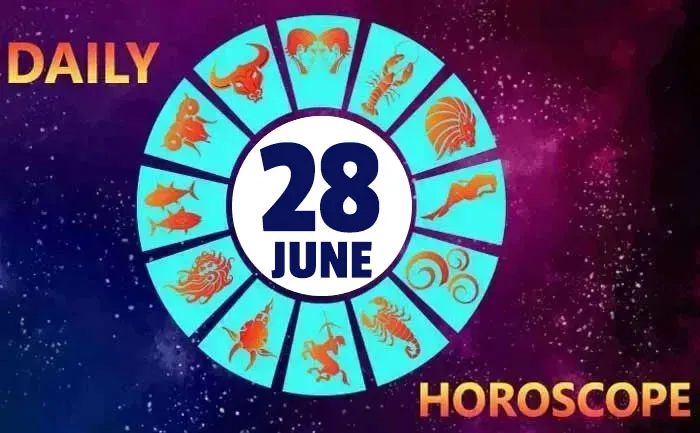 Horoscope Today, June 28th, 2020: IF TODAY IS YOUR  BIRTHDAY: Your radical number is  1. Being a Cancer born on June 28th, you are communicative and endearing. You are timid by nature, but that doesn't mean that you are scared to face the world. Those with birthdays on June 28 are best suited for entrepreneurship. The lucky color for those born on the 28th of June is represented by hot pink. The lucky numbers for those born on the 28th of June are – 57, 50, 55, 90, and 49.
In this article, we have brought you today's astrological predictions for all the sun signs like Gemini, Scorpio, Leo, Taurus, Cancer, and others. Check out the astrological prediction for all zodiac signs.
 Horoscope Today, June 28, 2020: Check today's astrological prediction from all sun signs
Daily Aries Horoscope:
You will be in a healthy state of mind and everything in your life will be in sync with your harmonious thought process. As a person, you will gain much respect and admiration due to your achievements at work today. Your colleagues and you are getting along better than ever before. Today is a day to focus your attention on what you want from your relationship.
Daily Taurus Horoscope:
Daily GEMINI Horoscope:
A family member or someone close may cause disappointment and create some frustrations for you. You dream of attaining an important position today. Don`t let it be just a dream. Work on the projects assigned to you and complete them on time. Be both a good communicator and a good listener today for your partner.
Daily CANCER Horoscope:
Today you may find yourself feeling a little disappointed with those around you be it personal or professional. However, do not lose all hope.  Your work is well appreciated by colleagues and seniors alike. This will be a good opportunity to catch up with your partner and remember why you fell in love with this person in the first place.
Daily LEO Horoscope:
This is a very good time to sort out personal issues and maintain peace and harmony at home. A few sectors are especially highlighted today, namely the dairy and chemical sectors, so if you want to venture into one of these areas, you are sure to meet with success. Couples will find that today that they feel much at peace with each other.
Daily VIRGO Horoscope:
After some turbulence, your life is slowly getting back on an even keel. Today will bring you joy and satisfaction in multiple areas of your life. You should expect to see activities on your career and home fronts going along positive lines. Your relationship with your partner is warm and you receive loving support from them.
Daily LIBRA Horoscope:
Taking the help of experienced people would be an additional advantage. Their opinion gives you a well-rounded point of view. Things are great with your partner, and life is a picnic – full of enjoyment, love, and laughter. Enjoy the warmth and love of this day and fill your heart with joy.
Daily SCORPIO Horoscope:
Lady luck seems to smile over you. If possible, use your expertise to help a needy friend in the business. Today has romantic aspects to it so you should enjoy them. Disputes will melt away in favour of a beneficial state of mutual appreciation.
Daily SAGITTARIUS Horoscope:
You will be in a confused and depressed state of mind as your business or project does not bring you fruitful results. Tough situations at work would give you an opportunity to grow. Do not despair when faced with a problem and take it as a challenge. Today is a day to come out of your shell in regards to telling someone you admire how you really feel.
Daily CAPRICORN Horoscope:
With the chain of positive events happening in your life, most of the plans you made are coming to fruition. You should consider all the circumstances that you encounter today as learning experiences and use them to make you wiser in your job. You will feel very unfulfilled by your relationship today.
Daily AQUARIUS Horoscope:
You will be focused and motivated to perform any tasks meticulously leaving no room for error. A tough situation that you encounter at work will bring out the best in you today. Your relationship with your partner will be warm and loving. You are likely to get a good surprise and stay in a good mood all day.
Daily PISCES Horoscope:
A general feeling of dissatisfaction may linger through the day. You need to learn to be a little patient and not panic. Do your very best today to shine at whatever you do and you may just see a few things turn in your favour. Don`t be afraid to lean on your beloved as that person is ready and willing to support your chosen endeavors.
Also Read:  Cancer Love Horoscope 2020: Personality, Traits, Compatibility & Celebs Born Under This Zodiac Sign