Daily Horoscope May 13, 2019: Check Today's Prediction For Sagittarius, Capricorn & Pisces
Today's Horoscope for zodiac sign Sagittarius, Capricorn, Pisces and others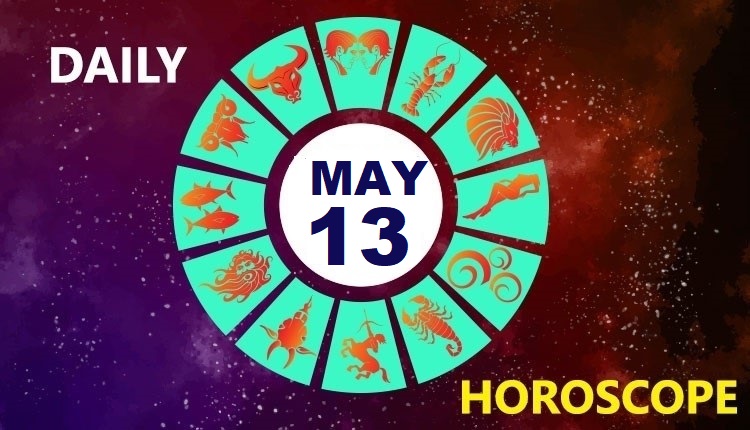 Horoscope Today, May 13, 2019: IF TODAY IS YOUR BIRTHDAY:    Then your lucky number is 4, you are a responsible and hardworking person who always plans for the future. As per number 4 you will face many ups and downs in your life but come out with flying colours. Lucky colours for you are Blue, Grey, and Cream. Lucky days are Saturday and Sunday. Electronics, property, and politics will be good for you.
Here's your daily horoscope as per your sun sign:
Daily Horoscope ARIES
Aries, Moon in Leo may shake up your confidence a little bit. This could be due to reasons unknown. Keep your expectations low and be a little practical. Focus on attainable goals and work your way up slow and steady. Today you are considering taking a romantic relationship to the next step. Blue is your lucky color for the day.
Daily Horoscope TAURUS
As the Moon remains in Leo today some of you may experience that your mental capabilities are enlivened.  Some unexpected hurdles may come up when you least expect it. If you are single and have been considering proposing to someone rethink. Do not worry as your tact and diplomacy will help you. Green is your lucky color for today.
Daily Horoscope GEMINI
As Moon makes its presence felt in Leo, focusing on your work and other responsibilities may not be your strong points today. You want to be free and unattached while you scope out the field. Take these times to go out with friends and just enjoy being social. Wearing the color sea green will prove to be lucky for you.
Daily Horoscope CANCER
As Moon is placed in Leo, you may be feeling courageous and confident when it comes to personal relationships and self-expression. Use this time to clear any misunderstandings that have been a reason for your stress since the past few days.  Lavender is your lucky color for the day.
Daily Horoscope LEO
As Moon is direct in Leo,  you need to turn things around with a positive attitude and reinforcement of what you want, this will help you achieve your goals. You will find your path and make good career choices. To infuse a new spirit into your love affair you will have to learn to care deeply for your partner`s feelings. The color golden will help you harness good luck.
Daily Horoscope VIRGO
A wonderful day for enhancing family relationships as the Moon is in Leo at this time. You are feeling exceptionally social and want to talk on the phone with friends all day. Today will push you forward towards a little excursion and you can be glad because fun and frivolity will be had by all. Lucky colour for you today is Emerald Green.
Daily Horoscope LIBRA
As Moon is placed in Leo, some of you may feel motivated and confident today. You may be willing to make improvements on the personal front and find solutions to any long-standing problems. Today you are feeling flirtatious and are garnering the attention of all those around you. Yellow is your lucky color for the day. Today you are feeling flirtatious and are garnering the attention of all those around you.
Daily Horoscope SCORPIO
As Moon remains in Leo some of you may feel lost and disconnected. Make sure you do not stress yourself over things so much as problems are a part of life. Take these challenging situations as lessons in life. Find practical solutions to evade your problems. Purple is your lucky color for the day.
Daily Horoscope SAGITTARIUS
An array of mixed feelings due to the effect of Moon's position in Leo may overwhelm you today.  Do something that you like to do, to wave off any negativity. Couples will make all sorts of declarations to one another, and there is a strong chance of a proposal that will result! Wearing turquoise will help you.
Daily Horoscope CAPRICORN
As Moon is in Leo some of you will be motivated to get ahead and just get things done. Dear Capricorn, focus on your goals and everything will happen as planned.  Perform acts of generosity that in turn make you feel proud of yourself. Single people should feel very optimistic about their love life today. Avoid wearing anything in black for the day.
Daily Horoscope AQUARIUS
As foretold by Moon in Leo, the momentum of your day would be on self-reliance. You are much more capable of things than you give yourself credit for. Focus on your decision-making prowess today and trust your instincts. Your romantic aspects today are very favorable, so take advantage of this situation to the fullest. Blue is lucky for you.
Daily Horoscope PISCES
As Moon is in Leo, some of you may be feeling stressed and upset. This may make you prone to losing your temper and your diplomatic skills may be put to test.  This is a hum-drum day for romance, though there are no major problems on the horizon either. Wear something in golden yellow.
Also Read:Daily Horoscope May 11, 2019: Check Today's Prediction For Libra, Capricorn & Virgo