Daily Horoscope May 16, 2019: Check Today's Prediction For Sagittarius, Capricorn & Pisces
Today's Horoscope for zodiac sign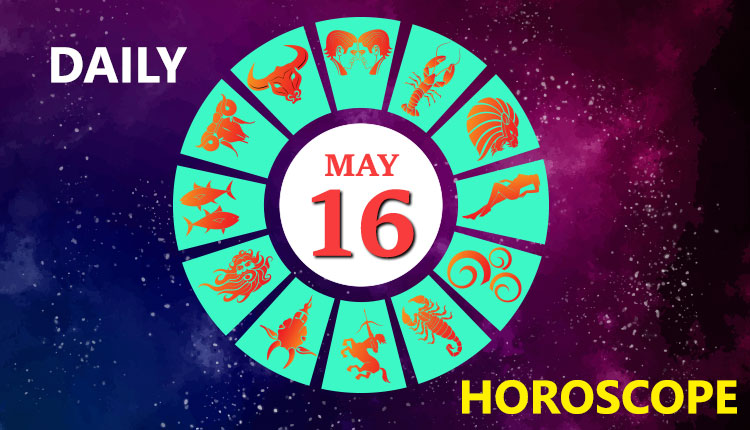 Horoscope Today, May 16, 2019: IF TODAY IS YOUR BIRTHDAY:  Your lucky number is 7 and you are an attractive person who is also an introvert who is in search of joy and happiness. Your lucky gemstones are diamond and pearl. Lucky days are Sunday and Monday. Lucky colors white and yellow.  Teaching, engineering.
Here's your daily horoscope as per your sun sign:
Daily Horoscope ARIES
A sense of balance and harmony may prevail in your life today as Moon is present in Libra. However, you still need to be careful not to let any kind of negative vibes of other people to ruin your mood. Today you will find problems cropping up with your partner over small issues. Olive green is your lucky color for the day.
  Daily Horoscope TAURUS
As Moon moves further in Libra, today you will commit to changing your life. Ignoring problems will not make them disappear.  Today you may feel a little nervous because someone you opened your heart to has not reciprocated in the manner you were hoping for. Wear dark pink to stay active throughout.
Daily Horoscope GEMINI
Any form of stress must be kept off at bay due to the Moon moving into Libra. Your friends and family will bring you much happiness today. Try and keep any issues related to work away from your home.  There is some discord present in your relationship now which is making you feel somewhat stressed. The color yellow will prove lucky.
  Daily Horoscope CANCER
The Moon in Libra will have a good influence on business-related matters. You will be brimming with new ideas and you would want to implement them as soon as possible.  A good mood and a caring attitude will put your romantic life on cloud nine today. Violet will prove to be lucky for you.
Daily Horoscope LEO
As Moon is present in Libra it gives you the right impetus you need to make some changes in your life. You need to identify your problem areas and devise a realistic strategy to tackle them. You will find that seemingly everyone is noticing your irresistible charm! Wear brown to attract positive energy.
Daily Horoscope VIRGO
Although Moon's presence in Libra is making you expressive in your thoughts and ideas. Virgo, you still need to be careful.  Today may not be an ideal day for you to make decisions. Wearing something in peach will help you attract good luck. You are likely to receive some positive signals from the person you have wanted to marry.
Daily Horoscope LIBRA
A peaceful and tranquil day is in store for you, dear Libra.  Relax your mind and try to leave your worries behind you as Moon remains in Libra. Wear red to instill confidence in yourself. Today you are likely to receive a small token of your partner`s affection today that will have you grinning from ear to ear.
Daily Horoscope SCORPIO
A sharp and competitive approach due to the presence of Moon in Libra may help you to get ahead of the pack.  Focus on your skills which are the strongest.  Today your prospects for romance continue to be bright. Wearing anything brown in color will help you attract a lot of positive energy.
Daily Horoscope SAGITTARIUS
As Moon moves in Libra you should avoid being too intensely involved in situations beyond your control.  Your task will get accomplished after facing some struggle and obstacles anyway.  You may get a romantic surprise out of the blue today. Red is your lucky color for the day.
Daily Horoscope CAPRICORN
A lot may be going around in your head today owing to the transit of Moon in Libra. This may make you feel mentally drained today and you may be prone to mood swings. Today, you may get support from a caring, sensitive and understanding friend. Silver is your lucky color for the day.
Daily Horoscope AQUARIUS
Aquarius, you will be able to understand yourself on a deeper level as Moon makes its presence felt in Libra. You have probably been working very hard lately and this has resulted in an overtired mind and body. The color rose pink is lucky for you.  Today make sure if you are starting a new relationship that you assess all the pros and cons
Daily Horoscope PISCES
A mixed day may lie ahead of you due to the presence of Moon in Libra.  Take your decisions accordingly as there will be people to guide you. Try to seek a fine balance between other activities and important responsibilities. Red is your lucky color for today. Today you can enjoy the developments in your realm of romance.
Also Read: Best 2019 Summer Accessories based on your Zodiac Sign