Daily Horoscope 22nd May 2020: Check Astrological Prediction For All Zodiac Signs
Check out today's Horoscope for all the zodiac signs.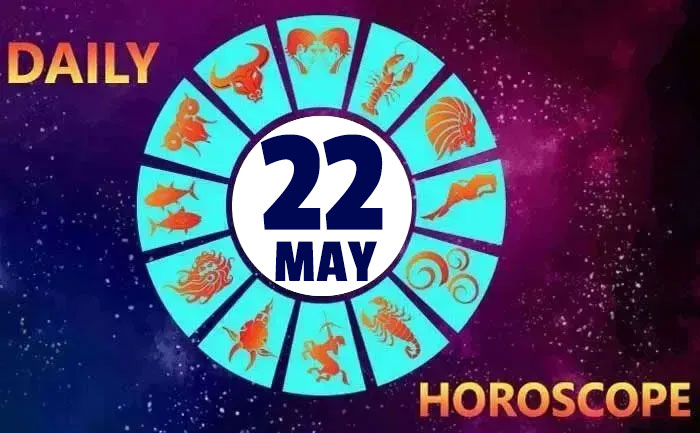 Horoscope Today, May 22nd 2020: IF TODAY IS YOUR  BIRTHDAY: Your radical number is 4. Being a Gemini born on May 22nd, your personality is dominated by an interest in others. You seem to display a confident and calm behaviour.  Lucky day: Wednesday. Lucky numbers: 2, 5, 16, 17, 21. Yellow and Silver are your lucky colours.
In this article, we have brought you today's astrological predictions for all the sun signs like Gemini, Scorpio, Leo, Taurus, Cancer, and others. Check out the astrological prediction for all zodiac signs.
 Horoscope Today, May 22, 2020: Check today's astrological prediction from all sun signs
Daily Aries Horoscope:
Certain things will begin to get clearer now and afford you a fresh perspective. A profitable deal is likely to pull in a good amount. Someone may motivate you to shake a leg to remain healthy.  You may move out of your relationship if you make yourself strong enough. The day is not suitable for any major investment or purchase. Lucky Colour: Rosy Brown
Daily Taurus Horoscope:
Daily GEMINI Horoscope:
You are likely to enjoy yourself with your family. It may take some time to get into the right frame of mind at work today.   Financially, you may need to conserve money. Some good health options will help you achieve total fitness. Gentleness is necessary to relate to your partner. He or she is dealing with an issue that is important to him/her.  Lucky Colour: Dark Turquoise
Daily CANCER Horoscope:
There is a good scope of adding value to an event, so let your creative side assert itself!  Some efforts will be required to remain in shape.  You should take precautions against minor infections today.  There are chances of making significant monetary gains today. Romance may not particularly be on your mind today. Lucky Colour: Magenta
Daily LEO Horoscope:
Paperwork regarding property is set to get completed soon.  A deal in the offing promises good earning. Something started on the health front is likely to lead to fitness. Your relationship may flourish to take you by surprise or may die down with a fizz. Lucky Colour : White
Daily VIRGO Horoscope:
Buying something special to decorate the house cannot be ruled out.   A good financial situation is likely to open your heart for helping others. You will be able to keep an upper hand in a situation at work.  The day is going to be a balancing act between your job and career and your family. Lucky Colour: Off White
Daily LIBRA Horoscope:
 Good returns are foreseen from a rented property. A much-awaited cheque is received today.  You should also start looking for additional ways of increasing your income. Health needs care. Look out; your partner is still on the shore waiting for you. Lucky Colour: Chocolate
Daily SCORPIO Horoscope:
Your helping hand to someone in need will be greatly appreciated. A good earning possibility comes the way that will make you financially secure.  Promotion is in the pipeline and is likely to take you places. The day is going to be stable as far as relationships are concerned.  Lucky Colour: Dark Pink
Daily SAGITTARIUS Horoscope:
Some changes on the home front are foreseen and may take up your time. You are likely to take up more physical work to remain in shape.  Performance at work remains most satisfying. This is a dry season for your business to bloom. A chance to romance cannot be ruled out! Lucky Colour: Coffee
Daily CAPRICORN Horoscope:
Now you have got the money, you are likely to look for fame.  A comfortable financial situation will prompt you to think beyond daily needs. You will be able to win over those who matter on the professional front.  It is vital that you take a special interest in your family matters today. Lucky Colour: Golden Brown
Daily AQUARIUS Horoscope:
Something important at work needs to be completed fast.  Your focus on the academic front is likely to bring the desired results.  A better diet and active life may be adopted by some for improving health and fitness. Romantic front promises mental solace. Lucky Colour: Light Green
Daily PISCES Horoscope:
An enjoyable time is foreseen for those newly married.  A good bargain and saving money are foreseen for some. Good health will keep you fit and energetic.  Honesty and integrity will take you far in your chosen field. Get into the romantic mood today cannot be ruled out! Lucky Colour: Cream
Also Read:  Gemini Love Horoscope 2020: Personality, Traits, Compatibility & Celebs Born Under This Zodiac Sign