Daily Horoscope 29thMay 2020: Check Astrological Prediction For All Zodiac Signs
Check out today's Horoscope for all the zodiac signs.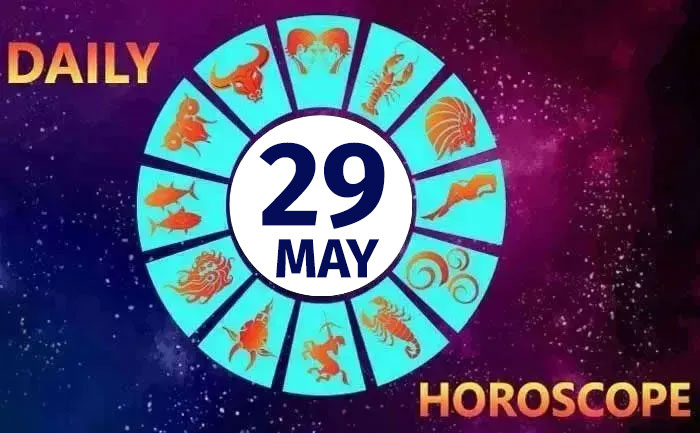 Horoscope Today, May 29th, 2020: IF TODAY IS YOUR  BIRTHDAY: Your radical number is 2. The 29th May birthday horoscope predicts that you are an adaptable but highly driven spirit. If you were born today, you are a Gemini who is totally passionate about your independence. You have an inborn sense of wit and sarcasm. The colour lucky for you is yellow. Lucky numbers for you are 64, 39, 80, 34, 50, and 63.
In this article, we have brought you today's astrological predictions for all the sun signs like Gemini, Scorpio, Leo, Taurus, Cancer, and others. Check out the astrological prediction for all zodiac signs.
 Horoscope Today, May 29, 2020: Check today's astrological prediction from all sun signs
Daily Aries Horoscope:
The acquisition of ancestral property is in the pipeline for some. An exercise regime will ensure fitness. You have been experiencing a very intense relationship with your partner.  The day will go especially smoothly at the workplace. You both enjoy each otherメs company. Lucky Colour: Light Blue
Daily Taurus Horoscope:
Daily GEMINI Horoscope:
New opportunities are around the corner. Unresolved issues in other areas of life can affect your health today.   Things will remain normal in the workplace but you will be hassled by an excessive workload. You must change your routine if you want to catch up with someone interesting. Keep strict control over your speech while talking to people. Lucky Colour: Beige
Daily CANCER Horoscope:
The stars say that love is in the air for you today. Keep your eyes open. Today you are also inclined to receive a gift from an unexpected source. It is a good idea to continue doing yoga and running practices. Today is the day when you may take the final step to quit your job.  This will be a good day for students and they will achieve their goals. Lucky Colour: Light Blue.
Daily LEO Horoscope:
Someone's help and support on the academic front are likely to give a big boost to your performance.  A chance for an overseas trip cannot be ruled out for some. You enjoy overall good health. It is necessary that you take special care in dealing with your co-workers today.  Get rid of the things and thoughts that affect your relationship. Lucky Colour: Dark Pink
Daily VIRGO Horoscope:
You may meet an old acquaintance and together you may have nostalgic memories. Low levels of energy and poor stamina are indicated for the day.   Take care of your health as an eye-infection may bother you. Students will get good results. Your attempts to find a place in some bodyメs heart will impress them well! Lucky Colour: Lemon
Daily LIBRA Horoscope:
Those feeling stressed are likely to take a break by going on a vacation. Spending time with family is likely to change your mood. Healthwise you are feeling strong. Finances may get better. At the workplace, you may be applauded for your work. Things move slowly on the romantic front. Lucky Colour: Pink
Daily SCORPIO Horoscope:
Academically, you would need to apply yourself more than usual.  A change of air will do wonders for both your physical and mental being. You may switch jobs or maybe promoted and be shifted to a different region. A raise or bonus is likely to uplift your financial stature.  An outing with a lover will be enjoyable. Lucky Colour: Coffee
Daily SAGITTARIUS Horoscope:
Meeting people you get along with well is likely to make the day enjoyable for you. There is a likelihood of shifting to a new house or a new city for some.  You will remain focussed on whatever you have set out to accomplish today on the professional front. Love life may get rekindled as a partner seems most supportive. Lucky Colour: Bottle Green
Daily CAPRICORN Horoscope:
Those planning to purchase the property may find the day favourable. Regular workouts will find you fit as a fiddle.  You will be able to recharge and reestablish healthy relations with others. But today you are about to get severely affected by work-related stress. This is the time to infuse some excitement in your love life. Lucky Colour: Deep Red
Daily AQUARIUS Horoscope:
Speed and comfort are foreseen for those undertaking a long journey.  A new exercise regimen may be taken up. Family and finances need to be managed simultaneously. Some sort of confusion is likely to occur at the career front today. The lover may seem to be off mood and require continuous pampering. Lucky Colour: Orange
Daily PISCES Horoscope:
Success is foreseen for students sitting in tests and exams.  Your balanced approach at work will be instrumental in preventing any complications. Go ahead with candle-light dinner, soft music, or whatever else you have in mind to please the lover!  The day is going to be stable as far as relationships are concerned. Lucky Colour: Lemon
Also Read:  Gemini Love Horoscope 2020: Personality, Traits, Compatibility & Celebs Born Under This Zodiac Sign