British Family Of 12 Who Left UK To Join ISIS In Syria Are Now Dead
Seven of them were killed in an airstrike while three brothers were all slain fighting for ISIS.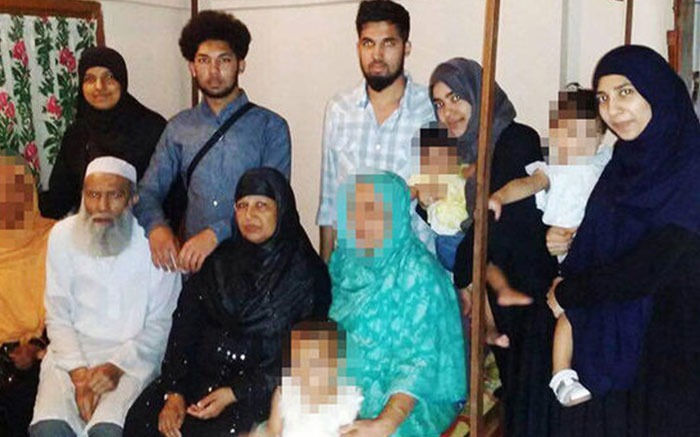 The Mannan's made headlines when they left their house in the UK and shifted to Syria to fight with ISIS. They said that they felt safer than ever once they reached Syria. They had members from age one till 75-year-old people.
They had not been seen 17 May, having flown to their homeland of Bangladesh on 10 April and then to Istanbul in Turkey on 11 May – prompting Bedfordshire Police requesting to search about their whereabouts.
Muhammed Manann and his wife Minera were the elderly parents. They both died because of natural causes. Muhammed died because he suffered from diabetes and other health problems. He is known to have died in Raqqa. Whereas Minera died of Cancer.
The grown-up sons died while fighting for Syria against the American Soldiers. Whereas, three young children and other family members were wiped out in an air strike.
The family members who are still in Luton, UK have confirmed the news of their death. Mannan's son from a prior marriage told MailOnline, "They are all dead. It's over, finished. We had been trying to find out for some time what had happened to them and it was only confirmed to us recently from Syria. 'It's a tragic end and we have drawn a line under it all and are now trying to get on with our lives," he added.
Abul Hussain, chairman of the mosque informed Dailymail.uk, "He was a lovely man who was really devoted to his family. When he went to Syria we were all shocked because we couldn't believe that he was capable of something like this. It was not the Muhammed we knew."
Their house in Luton has been rented out now. The neighbors have been informed that the family is now dead.
Also Read:  Confirmed: US To Withdraw American Troopers From Syria