Midway trailer: Nick Jonas-Patrick Wilson prepare for battle in WWII Drama
Ronald Emmerich's war drama Midway trailer featuring Nick Jonas, Patrick Wilson and many more has been unveiled by the makers.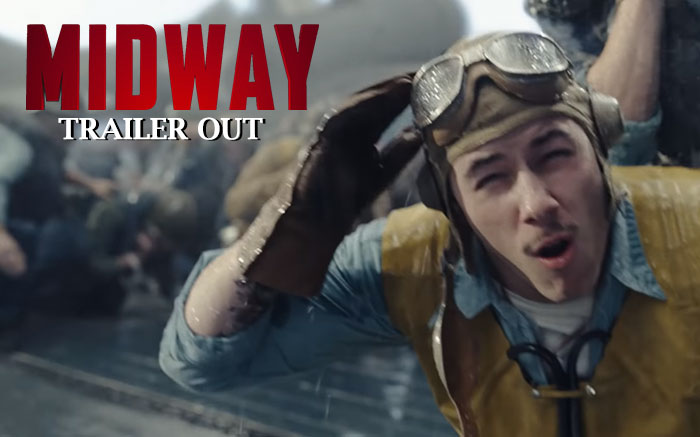 The first trailer for Roland Emmerich's upcoming World War II film 'Midway' is out. Fans can get a glimpse of Nick Jonas's character. The war film is based on the true events from the Battle of Midway. It was a decisive naval battle in the Pacific Theater of World War II which took place between 4 and 7 June 1942. Jonas plays one of the sailors and aviators on the front lines.
Watch the teaser trailer of the WW11 war drama here:
The trailer begins with Ann Best (Mandy Moore) along with her daughter staring at a distance, watching the full landscape of the Pearl Harbour raid unfold in front of them. It also showcases the armies braving extreme weather conditions at sea, soldiers saying goodbye to wives before battle.
The war drama is bankrolled by Emmerich's Centropolis Entertainment, Harald Kloser, and Mark Gordon. It also features Mandy Moore, Ed Skrein, Patrick Wilson, Luke Evans and Aaron Eckhart will also star in the film.
Nick Jonas has also worked in 2009's 'Night at the Museum: Battle of the Smithsonian', 2015's 'Careful What You Wish For', 2016's 'Goat', and 2017's 'Jumanji: Welcome To The Jungle'. He's also set to star in the next 'Jumanji' film as well as 'Chaos Walking'.
'Midway' is slated to release on theatres 8 November.
Also Read: Priyanka Chopra and Nick Jonas warm up in Paris before Sophie Turner and Joe Jonas' wedding