Delhi airport, 29 others put on alert after Jaish threat
Delhi on alert after intel warning of Jaish terrorists entering capital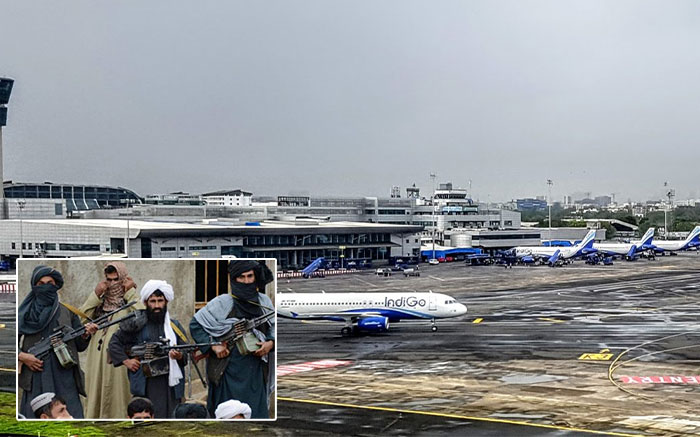 Security at Delhi airport and 30 other airports has been intensified after Jaish-e-Mohammed's threat. Intel reports suggest that the terror group is planning to strike across major cities during the festive season. Jaish in a letter has claimed that they will seek revenge for the scrapping of Article 370 from Kashmir.
The Bureau of Civil Aviation Security said the letter, typed in Hindi, has been written by a person called Shamsher Wani of the Jaish-e-Mohammed.
As reported by sources to HT, "Armed plainclothesmen are deployed inside terminals, dog squads and bomb detection teams are being used to sanitise every corner of the airport including parking and forecourt areas. Additional pickets have been raised to check every vehicle entering the airport and men have been posted on watchtowers to keep a sharp eye on the airside."
Sources further added "Similar measures have been put in place by CISF at other "hyper-sensitive" airports in the country. As the Jaish letter also threatens terror attacks in as many as 30 cities across the country. Security has been increased in crowded places like markets, shopping malls and public transport systems. Round the clock presence of anti-terror Parakram vans, additional deployment of force and frequent patrolling during the night as well as during the day have been ensured."
As per Intelligence sources Delhi Police received an alert about the presence of the terrorists in the capital. All four are said to be heavily armed.
MS Randhawa, Deputy Commissioner of Police (Central Delhi) said, "We are on alert and taking all anti-terrorism measures. We are working on all inputs. There is nothing to worry about."
Also Read: Jaish chief Masood Azhar secretly released from Pakistan jail?