Asia's largest slum, Dharavi, reports 1st Coronavirus Positive Case
More than 15 lakh people reside in this area spread across 613 hectares of land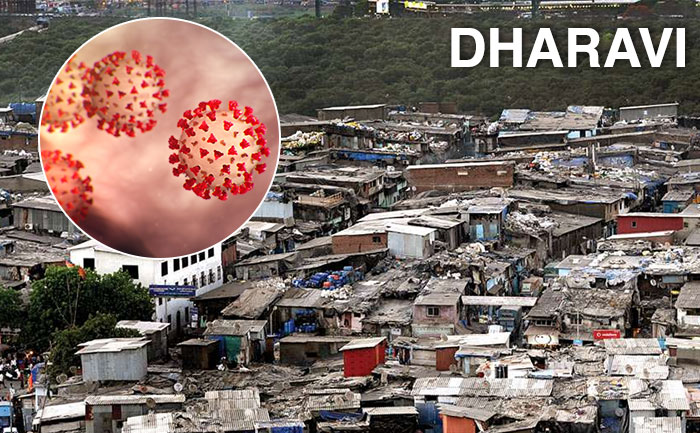 Mumbai could be facing a coronavirus outbreak worse than the one it is going through right now. Asia's largest slum Dharavi has reported it's 1st coronavirus positive case, as reported by Mumbai Mirror. Social distancing is nearly impossible Dharavi as more than 15 lakh people reside in this area spread across 613 hectares of land. The living situations are cramped and people live in conditions that make self-quarantine a distant reality.
Social activist Rajendra Korade has also agreed that social distancing is a distant reality in Dharavi. "Lakhs of people literarily crammed on 613 hectares of limited space. There is no proper ventilation, light and other basic facility like water… We lack basic things."
Now, with the first positive coronavirus case being detected in Dharavi, the entire city might be on the brink of a massive outbreak.
Satish Pawar, director of Maharashtra Health Mission had earlier stated that they have "ensured isolation facilities" in case of an outbreak in the Dharavi area.
While no more details about the situation are available as of now, the situation is indeed a dire one. Earlier, the Mumbai police caught a Dharavi resident who stepped out of home quarantine and moved around in public on Friday. It is not confirmed if the man was coronavirus positive. On Thursday, state home minister Anil Deshmukh had said that stern action would be taken against those escaping quarantine centres by booking them under the Epidemic Diseases Act. The offence carries a punishment of six months in jail or Rs 1,000 fine or both.
ALSO READ: COVID-19 Lockdown: Migrant Worker Bunty And His Heartbreaking Fight For Survival