Nana Patekar's lawyer sends notice to Tanushree Dutta seeking an apology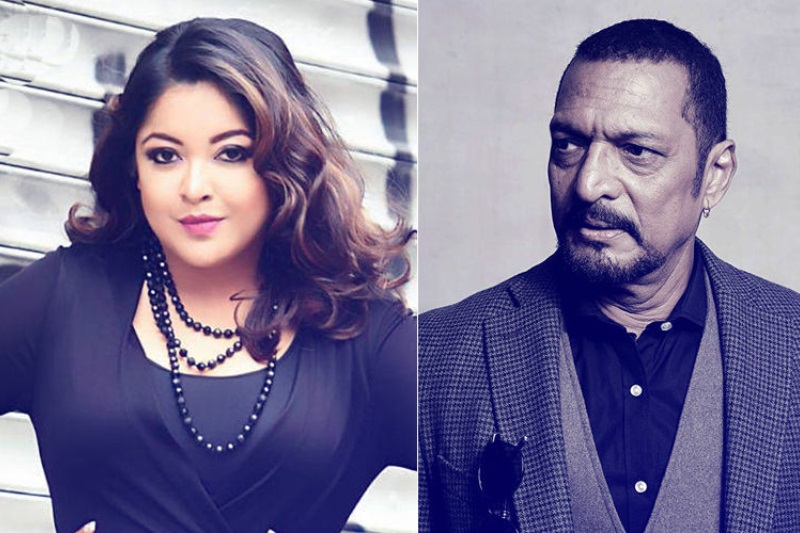 Actor Nana Patekar has decided to send a legal notice to Tanushree Dutta following her allegations that the he sexually harassed her on the sets of a film in 2008. Patekar's lawyer, Rajendra Shirodkar opened up about the allegations levelled by Tanushree Dutta and called them false and untrue.
Tanushree had claimed that even though the dance number was a solo sequence featuring just her, Nana was "lurking" on the sets for no reason. "He started literally grabbing me by the arm and pushing me around. He told the choreographers to stay away and began teaching me the dance steps," Dutta told India Today Television.
India Today quoted the lawyer saying, "We have already denied that this has happened in 2008. The police has refused to register an FIR. Molestation is a cognisable offense and the police has no option but to register a FIR. As per the complaint registered by her, the police must have made a enquiry and must have not found any substance. Hence, the police must have not filed an FIR."
About the claim made by Dutta where members of a political party had arrived on sets to harass her, the lawyer said, "There is no substance to these allegations. None of the political parties were interested then and none of the political parties are interested even now. It was a personal dispute or a personal incidence. This is absolutely false."
When Rajendra was asked about Nana's version of the incident he told India Today, "Nana says that there is no question of him molesting her because at that given time, there were 50 people working on set. There was a shoot going on of a dance sequence, so there was no question of Nana or that lady being alone. There is no question of either molesting or suggesting a behavior which would outrage her modesty. It is absolutely false. It is a figment of her imagination just to gain some kind of fame."
About the two eyewitnesses, Janice Sequeira and Shyni Shetty coming forward, Rajendra said, "Then why did they not go to the police at that particular time? If they claim to be eyewitnesses, why did they keep quiet for ten years? There has to be some kind of explanation and in the absence of an explanation, nobody is going to believe this story that they were eyewitnesses and they kept quiet because of Nana's clout. This is absolutely rubbish."
About the notice, Shirodkar was quoted in a report by DNA saying, "We are in process of sending legal notice to Tanushree Dutta as she has made false allegations and has spoken untruth. We will send the notice later today which will be basically a notice seeking apology for her statements."
Also read:'Horn OK Please' assistant director becomes second witness to Tanushree Dutta's claims