LOST actress Evangeline Lilly shaved her head on Instagram
Ant Man actress Evangeline Lilly shaves her head in a dramatic transformation ...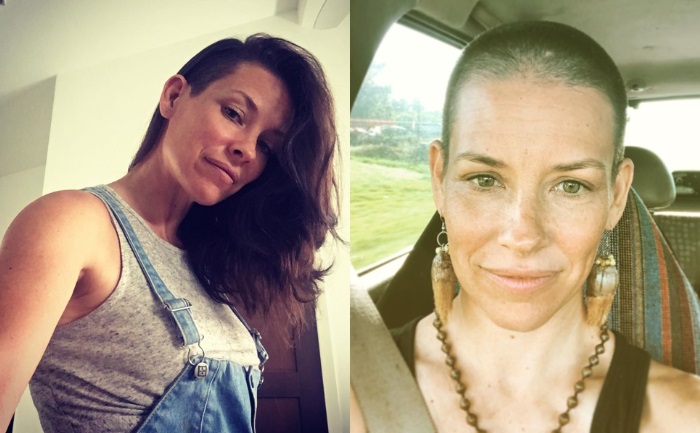 Hollywood star Evangeline Lilly of the super-long brunette strands won hearts ever since she first graced our TV screens on Lost(2004). The Ant-Man actress has left fans in a shock as she debuted her new look on social media. She was seen shaving her head in a series of incredible videos for her followers. Lilly didn't reveal the reason behind her hair change but the end result was simply stunning.
Evangeline Lilly completely shaved her head during a series of videos shared to Instagram throughout the weekend.
Check out the videos and pictures here:
After trimming her long lustrous hair to a Bob the 40-year-old actress asked her fans if she should 'stop or keep going'? Post the transformation she shared her new look on social media and left her fans in awe of her new look.
Evangeline Lilly garnered immense fame when she landed the lead role of Kate Austen in 'Lost'. She next appeared as Connie James in 2008's Academy-Award winning film 'The Hurt Locker', followed by a lead role in 'Real Steel' with Hugh Jackman.
In 2012, Evangeline was cast as the original character, Mirkwood elf Tauriel, in Peter Jackson's three-part adaption of 'The Hobbit'. She was next seen in Marvel Cinematic Universe as the Wasp in 2015's 'Ant-Man' and 2018 'Ant-Man And The Wasp'.
Evangeline has been cast in sci-fi mini-series Albedo'. It is about a murder mystery aboard an isolated space station. The six-part series has yet to set a release date. She will also star with Armie Hammer, Gary Oldman and Sam Worthington in writer-director Nicholas Jarecki's drug smuggling drama, 'Dreamland', due out next year. She also has romantic comedy-drama 'Happy Life' is in pre-production.
Also Read: Who is the Strongest Avenger in the MCU?