Vin Diesel has sweetest birthday wish for Paul Walker's daughter Meadow
Paul Walker's daughter Meadow turns 21; gets the sweetest birthday wish from 'uncle' Vin Diesel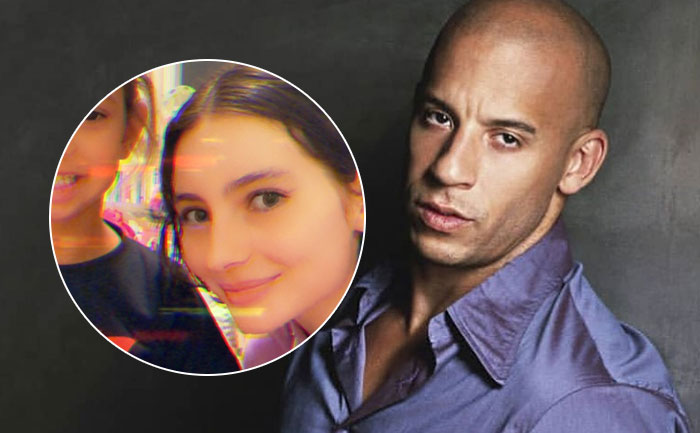 Hollywood star Paul Walker passed away in a tragic accident, but his legacy remains. It has been six long years since the blue-eyed star passed away but is fondly remembered by his co-stars. Today the Fast and Furious star's daughter Melissa Walker celebrated her 21st birthday and she is receiving much love from her late father's best friend and co-star Vin Diesel.
Melissa received the sweetest birthday wish from 'uncle' Vin Diesel and it is all things love.
Check it out here:
Yes, Paul's close friend Vin Diesel took to Instagram today to wish Walker's daughter Meadow Walker on her 21st birthday. Diesel shared an adorable photo of Meadow and it is truly cute. In the picture, Meadow can be seen smiling alongside Vin Diesel's daughter.
He wrote, "I could say that I am so proud of the person you are becoming… but the truth is I have always been proud of you. Happy Birthday Meadow! I know it's your 21st and you wanted to go big in Japan, but the family has a cake waiting for you when you get home, so hurry. Love you kid. Uncle Vin."
Meadow soon responded to the message and wrote, "Thank you so much. I can't wait to see you soon. And my little angels. Love you."
Since Paul Walker's tragic death, Meadow has developed a special bond with Vin's family. She often spends time with his daughters.
E!News reports, Meadow continues to uphold her father's legacy through the Paul Walker Foundation, which advocates for ocean and wildlife conservation. Nov. 30 marks the six-year anniversary of Walker's death. The beloved star was just 40-years-old when he suffered fatal injuries in a high-speed car crash.
Also Read: Fast & Furious Star Paul Walkers' Daughter Meadow Shares An Unseen Picture of Him