Even Durga Puja is in jeopardy in West Bengal: PM Modi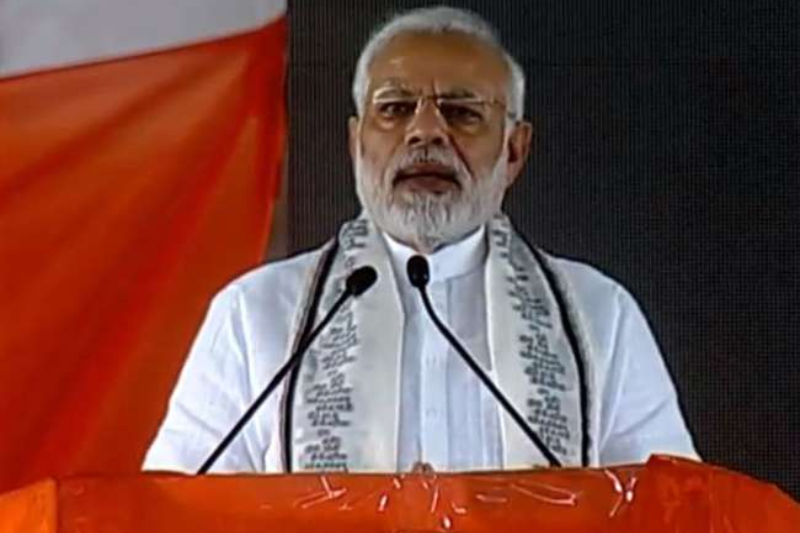 Prime Minister Narendra Modi on Monday attacked West Bengal Chief Minister Mamata Banerjee and said that under Trinamool Congress rule even goddess Durga is in danger and needs protection. Among other issues, Modi tried to make it clear that under TMC's eight-year rule, the state could not develop because of the syndicate being run by the politicians.
Addressing the Kisan Rally in Midnapore, the premier launched a sharp attack on the TMC-led government in West Bengal and accused it of being involved in 'murder your opponents' syndicates. Not only he used the stage for boasting the BJP's decision on increasing the 'minimum support price' for farm crops, but made a controversial comment by saying that the Hindu deity Durga is in danger!
ALSO READ: Canopy collapse at Modi's rally, 67 injured; Here's what happened!
Speaking at the rally, the Prime Minister said, "The real face of 'Maa-Mati-Manush' is for everyone to see. There is 'murder your opponents' syndicate operating here. Nothing can happen in West Bengal without the permission of this syndicate. Even doing 'Puja' has become difficult here."
He further alleged that the syndicate operating here is just for the sake of vote bank and for just to cling on to power, adding that it alienates the rest of the people of West Bengal. But, before the canopy collapsed, he thanked the West Bengal Chief Minister for welcoming him in the state.